ICYMI: First Trailer for Season 2 of Emmys Darling "The Marvelous Mrs. Maisel"!
Written by Brooke Sharland. Published: October 28 2018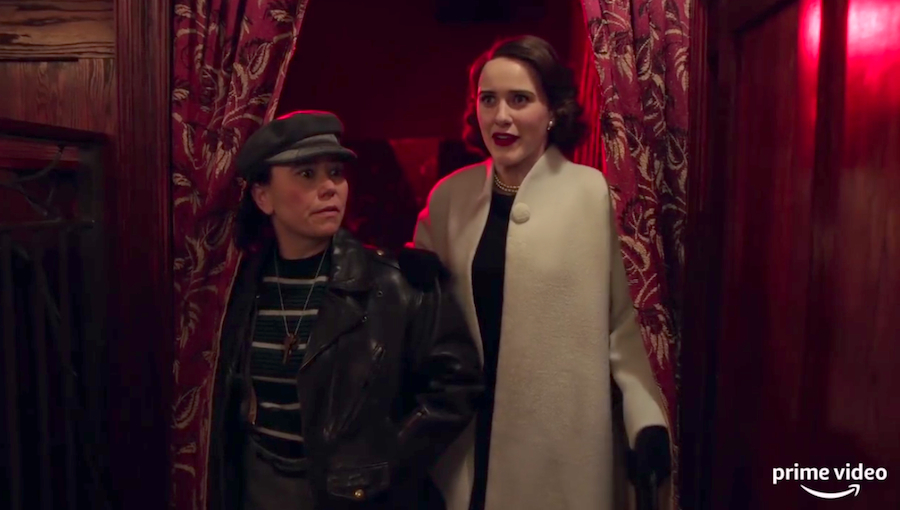 For those of you that loved "The Marvelous Mrs Maisel" Season 1, get ready for more!
After a stellar first season on Amazon Prime, which saw the show pretty much sweep the Comedy categories at this year's Emmy Awards, the sophomore season of this show returns to the streaming platform this December!
Check out the new full-length trailer for the upcoming season (and take all theBarbra Streisand glory as her music plays in the background):
Here's a description of what we can expect from Season 2, straight from Amazon themselves: "After Midge's [Rachel Brosnahan] triumph at the Gaslight, the fallout from her takedown of Sophie Lennon [Jane Lynch] looms large, making her climb up the comedy ladder more challenging than ever. As the actual grind of being a comic begins to take its toll on Midge, the pressure to come clean to her family weighs on her — especially as her choices have a ripple effect on everyone around her." WOO. Sounds like troubling times lay ahead for Midge! But I have a feeling all will be just fine, as she'll have me rolling on the floor with laughter this season.
My favorite line from the trailer has got to be "Comedy is fueled by disappointment and humiliation; now who the hell does that describe more than women?!" I AGREE, MIDGE. She's going to be a fantastic comic, I just know it. She may struggle at first, but I'm sure we'll see her succeeding in the world of comedy in no time.
And, even more good news, Amazon has ALREADY renewed this amazing Amy Sherman-Palladinoshow for a third season, before the second season has even premiered! How amazing is that?
Be sure to check out Season 2 of "The Marvelous Mrs Maisel" when it comes to Amazon Prime Video Wednesday, December 5!
(Image via Amazon Prime Video)
- Brooke Sharland, YH Contributing Writer