ICYMI: Eva Longoria to Direct Flamin' Hot Cheetos Movie -- And It's Probably Not What You Think!
09-07-2019 by D.J. Rivera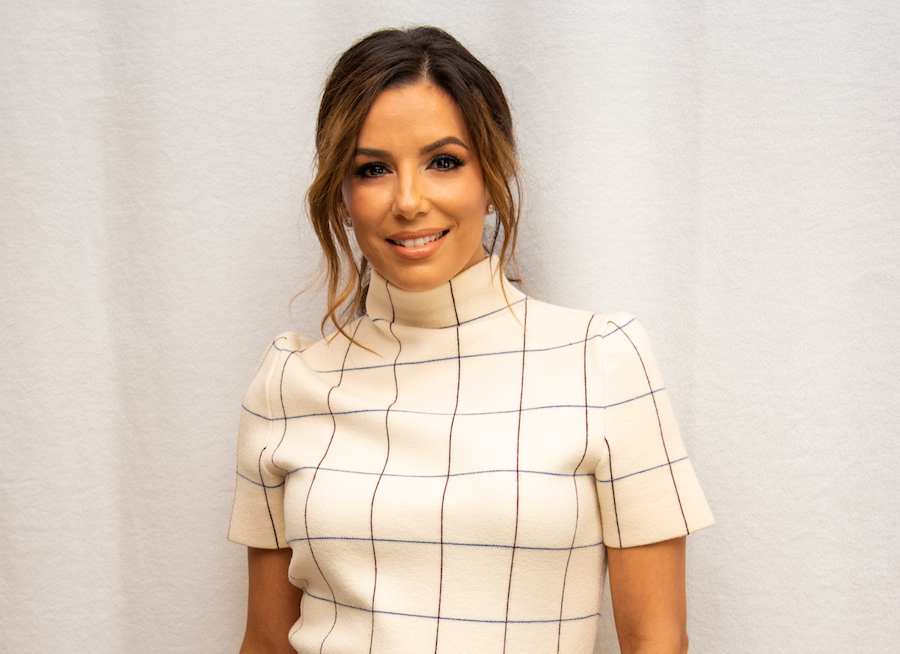 ( © Vera Anderson/WireImage/Getty Images)  
I don't know about everyone else, but I find it difficult not to buy a bag of Flamin' Hot Cheetos whenever I see them on the shelf. And it's the kind of thing you know that, once you start, you'll end up finishing the whole bag in one sitting. This snack food isn't for everyone, especially those that can't take the heat. Anyone can down a bag of regular Cheetos, but stepping into the fire is only for the strong. I may be putting this outrageous snack food on a pedestal, but hey, you would too if you knew their origin story.
That is correct, one of the most popular flavors of Cheetos was the result of a powerful rags-to-riches story that will become the next film from Fox Searchlight. If you thought it wasn't easy being cheesy, then you have no idea what it took to make Flamin' Hot Cheetos a reality. But have no fear, because Eva Longoria is here to helm this inspiring tale.
The biopic Longoria is set to direct follows Richard Montanez, the son of an immigrant who grew up picking grapes in the fields of Southern California as a migrant farmworker before taking a job as a janitor with the makers of Cheetos, Frito-Lay. Montanez could barely read or write when he came up with the idea for the ambitious new take on the popular snack. One day, while working at the factory where they make the Cheetos, a batch of the crunchy treat was discovered without the signature cheese dust. So, Montanez took them home where he decided to kick things up a notch. Inspired by the Mexican corn dish elote, he threw some chili powder on the naked Cheetos, thus creating the Flamin' Hot sensation we all know and love. This janitor went on to transform the Frito-Lay brand into what some have described as a pop culture phenomenon. His creation resulted in a new prevalent category that the snack food industry -- and the world, for that matter -- owes him considerably for. 
Longoria might seem like an odd choice to sit in the director's chair for those who are unaware that she is just as big a player behind the scenes as she is in front of the camera. The "Desperate Housewives" star has many impressive credits in both the director and producer role that make her a solid choice to bring the film Flamin' Hot to the big screen. She has served as Executive Producer on such shows as "Telenovela", "Devious Maids", and "Grand Hotel". Longoria was one of the producers form the first John Wick movie, a title that has spawned several sequels and an upcoming TV series. It doesn't stop there -- Longoria is also attached to direct and produce the Universal movie 24/7. She will also star in the motion picture along with Kerry Washington. Universal also has her producing the Latin-centric film My Daughter's Quinceañera. It's really no surprise that her skillset and authentic approach to portraying the inspiring story of Richard and Judy Montanez landed her the position. Having a Hispanic female filmmaker tapped to direct this project is not a common thing, and Longoria will no doubt take advantage of the opportunity to carve a path for others to follow in her footsteps. 
I know at first glance the idea of a Flamin' Hot Cheetos movie seems kind of ridiculous. But this film is significant and is coming out at a great time given the current political climate. And it's not crazy to think this inspirational narrative could make waves during Awards Season. The Founder was about McDonald's. Joy was about a mop. And The Social Network made the origin of Facebook more compelling than anyone ever thought possible. So, when it comes to movies, it's safe to say that nothing is out of bounds when telling a true story of a person defying the odds. That's what's great about cinema -- it's not about the destination, its all about the journey. Like the chips themselves, it won't be easy resisting the Flamin' Hot Cheetos movie.