ICYMI: Donald Glover's Own 'Star Wars' Film?
Written by Kevin Donaldson. Published: May 19 2018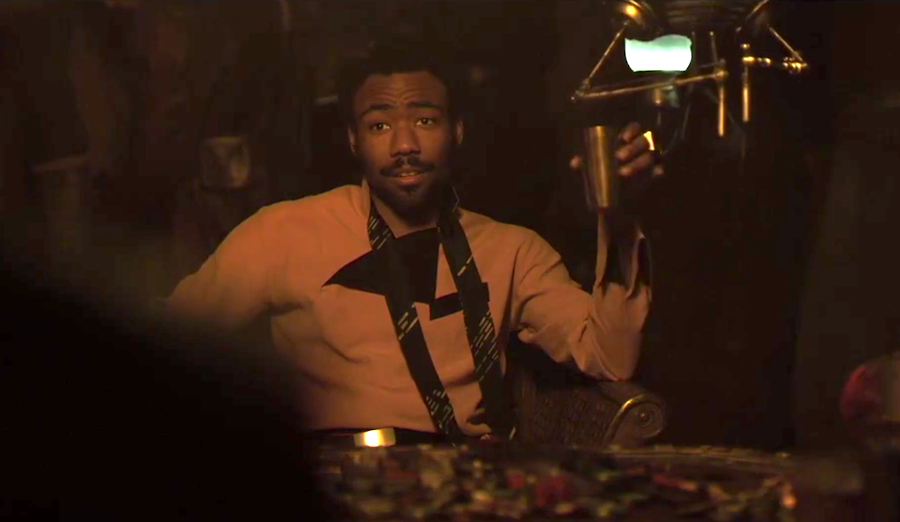 Creative entity Donald Glover aka Childlsh Gambino aka Lando Calrissian aka Lando Gambino has had a quite a year after his hit show enjoyed a great sophomore season, he hosting "SNL", he's gone completely viral with his song and video "This is America", and now America will see him play one of the coolest guys in a Galaxy far, far away in the upcoming Solo: A Star Wars Story. No matter how people feel about the news from one of the film's writers that Glover's Lando is pansexual, he has apparently done enough wonders with the role that Kathleen Kennedy of LucasFilm is considering making an entire standalone Lando film starring Glover.
Glover is mainly known for the NBC comedy "Community" and then his various other works on the creative side in TV and music. Glover is also said to have had a hand in working out some kinks in another Disney film, Black Panther, along with his "funnier" brotherStephen Glover. While this news is so fresh that there has probably been zero thought in what exactly to do, it seems like if it were to get made that perhaps the Glover Brothers should do it themselves. Donald has directing credits but also works closely with the talented Hiro Murai, who's directed most of Donald's music videos along with other projects. It seems to me like if this movie were to get made, then Disney and LucasFilm have plenty of talent to work with here that they won't have to look for.
But we're getting way ahead of ourselves, as Solo still hasn't opened in theatres; be sure to check it out, along with Glover, starting May 25.
(Image via Lucasfilm)
- Kevin Donaldson, YH Contributing Writer