ICYMI: "Comedians Solve World Problems" Now on U.S. Digital Platforms!
Written by Jordan Cioppa. Published: March 17 2019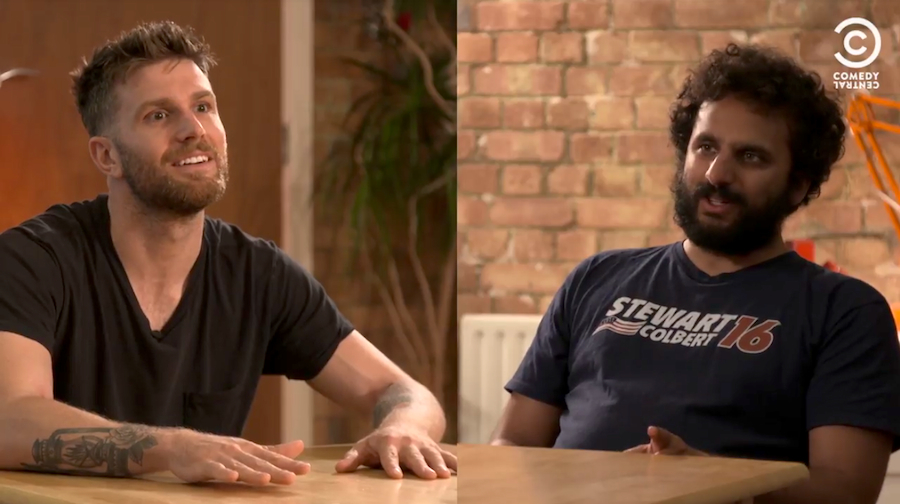 (Image © Comedy Central U.K.)
Saving the world, one comedian at a time.
Or at least that's the goal of Comedy Central's shortform series, "Comedians Solve World Problems". How so, you ask? Well, each show consists of 2 different comedians who sit down face-to-face and attempt to tackle some of the world's biggest issues through discussions and, of course, comedy. I think seeing a comedian dive a little deeper into more serious world issues is a very cool concept.
This new show is expanding beyond its original home in the U.K. to a worldwide platform. As it should, because universal topics like the ones talked about are something people all over the world can watch and relate to. The new expansion of the show includes the U.S., Asia, Mexico, Benelux, Brazil, North and South Africa, Switzerland, Germany, Austria, Spain, France, and the Middle East, and they can be watched on digital platforms such as Instagram, Facebook, YouTube, and Snapchat, starting this month. The upcoming versions of this show will include discussions about huge global issues, but then will continue with conversations about problems that are local to the specific region, all while keeping comedy in mind!
Here is a little peak at what to expect, as seen on the U.K. version!
- Jordan Cioppa, YH Contributing Writer