ICYMI: AMC's Hit Horror Anthology "The Terror" Returns with Chilling Season 2 Promo!
06-29-2019 by D.J. Rivera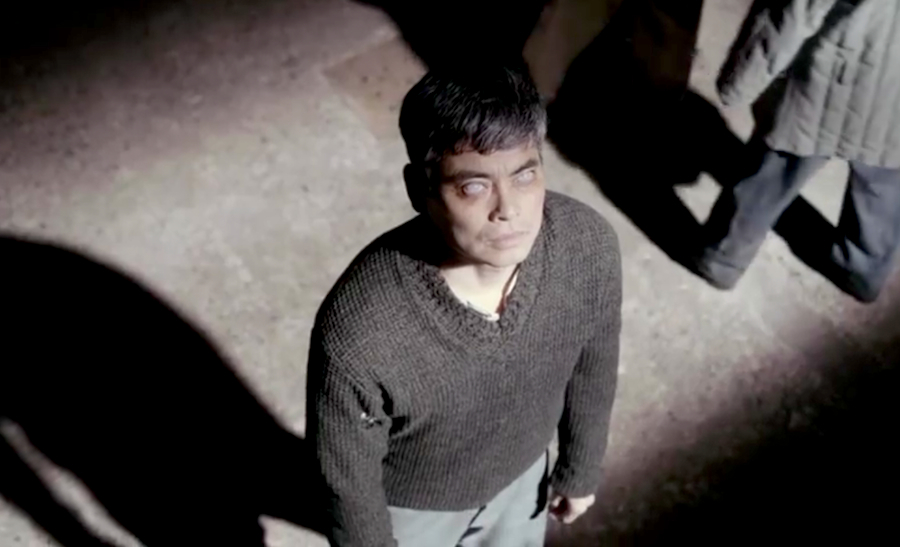 ( © AMC)  
The first season of "The Terror" is nothing short of a horror masterpiece. I have re-watched it twice since it became available on Hulu, and it is definitely not something you should miss out on. But if a 19th century Arctic fright-fest isn't really your thing, then the next chapter in AMC's horror anthology powerhouse may be just up your alley. Fast-forward a hundred years from the late-1840s all the way to the 1940s and head south until you get to the good ol' United States. The second installment of fear is set in a Japanese internment camp during World War II. These awful places are already dread-inducing, but add some creepy ghosts into the mix, then you are trapped smack dab in the middle of "The Terror: Infamy" with nowhere to hide.
After the Japanese attacked Pearl Harbor, Japanese-Americans were rounded up into internment camps, and it seems from this teaser that they also found a terrifying spirit of sorts. This is giving off some serious The Grudge vibes, and from what I remember from that horrific tale, once one of those evil entities has its sight set on a target, it is tough to stop this from happening -- something that iconic actor George Takei confirms in the closing moments of the genuinely creepy promo. The series follow-up apparently trades in the Abominable Snowman for shapeshifting specters that will follow their prey anywhere, even the darkest of places. It's all bad on both sides, and it seems no escape is the name of the game in "Infamy".

The Japanese internment camps were a big mistake and a blight on our country's history. And Takei would know, considering the "Star Trek" actor was unfortunately taken to one when he was a child. It has been his mission to raise awareness about this tragic event, and he is taking the opportunity to do so as a creative consultant for the series as well as acting in it. "The Terror" follow-up season will be a truly horrific experience for several reasons, and it will be drenched in authenticity, resulting in a truly unique as well as devastatingly terrifying experience that might just outdo its predecessor.

"The Terror: Infamy" will premiere on August 12.