ICYMI: A24 Thriller 'Low Tide' Has 'It' Star Jaeden Martell Hunting For Treasure!
08-18-2019 by D.J. Rivera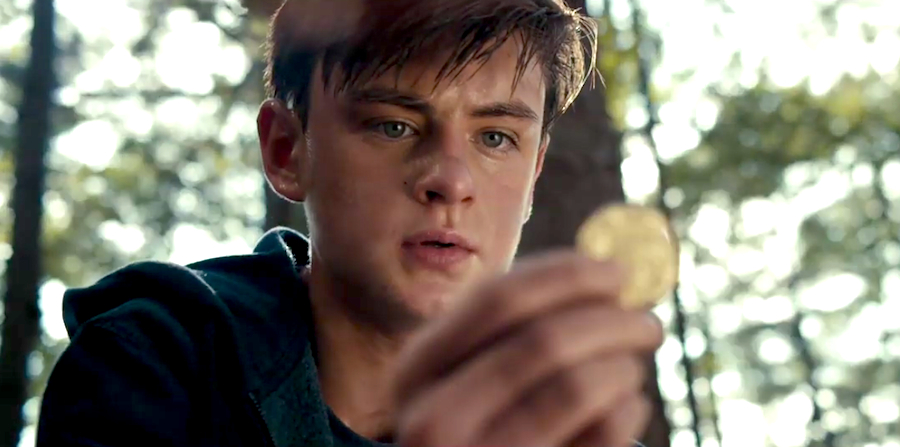 ( © A24)  
Low Tide looks to be another great release from everyone's favorite indie outfit, A24. They have put out some serious hits in the past few years, and this latest thriller seems like it will continue that game-changing trend of success. Starring in this treasure hunt gone wrong is It actor Jaeden Martell and Alita: Battle Angel'sKeean Johnson. Together they will take viewers on a slow-burn, suspense-filled thrill ride. And that's not the only star power filling out this indie gem. It even has actorShea Whigham playing a police officer for the millionth time. When it comes to playing the guy with a badge, Whigham is the stuff of legends. In his trademark tone, he unveils that Low Tide is essentially the character's origin story and that they're at a point of either becoming the good guy or the bad guy.

This crime drama's narrative follows a group of teenagers who are petty thugs and make cash robbing summer homes by the beach. When exploring a new spot Alan, played by Johnson, and his younger brother Peter, played by Martell, find a bag of coins worth a lot of money. They decide to keep this treasure for themselves in hopes of a better life. But keeping a secret isn't so easy. Their friend Smitty begins to blackmail them, and Red becomes violently unpredictable. It's an all-out race to survive with the last man standing to hold the gold, leaving the others behind. Low Tide finds a compelling way to showcase what one is willing to do to have it all and will have viewers on the edge of their seats until the credits roll. 
Some described the film as Stand By Me meets The Goonies, which I understand entirely after witnessing the promo. Written and directed by Kevin McMullin,Low Tide had its world premiere at the Tribeca Film Festival earlier this year where it was met with a favorable reception. So much so that it was picked up by everyone's favorite indie company, A24. They are set to distribute the upcoming motion picture alongside DirecTV Cinema. On September 5, the movie will be released in the United States through DirecTV Cinema before it releases in theatres. Whether it's at home or on the big screen, there is no reason anyone should miss out on this well-put-together, nicely-cast atmospheric thriller.
Low Tide will be released in theaters on October 4, 2019.