'I Am Chris Farley' is Long-Overdue Homage to Generation-Defining Comedian
Written by Kevin Donaldson. Published: July 01 2015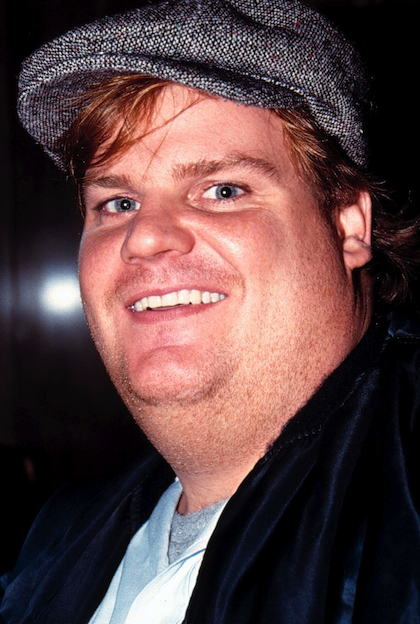 The '90s was an amazing time that my generation will probably forever idealize in our minds. With the recent Kurt Cobaindocumentary Montage of Heck released on HBO earlier this year, it's safe to say we certainly miss our stars that, sadly, did not outlive the decade. So why isn't there also a documentary about one of the funniest dudes from the '90s -- or from any era --Chris Farley?
Oh, wait! There totally is! Here is the trailer for the upcoming I Am Chris Farley documentary:
Really funny guy and such a shame how things got out of control for him. I Am Chris Farley looks like it will capture all the good times and bad times and mix them together in a great way for us all to enjoy. Personally, I'm really looking forward to what the two Bobs,Bob Saget and Bob Odenkirk, have to say about Farley for a few reasons:
1. I always love seeing Saget outside of "Full House" and "America's Funniest Home Video". I know he started out as a dirty comedian, but wow, did the media market him as something completely different in the '90s. I'm just curious what he has to say about Farley, and if they had a crazy bender at one point time.
2. Bob Odenkirk wrote a lot of sketches at SNL with Farley. One in particular was the best ones involving motivational speaker Matt Foley, whom Odenkirk and Farley created together. There's even a late night talk show interview where Farley gives Odenkirk much of the credit for writing and creating Matt Foley.
3. They're both named Bob. Why does that pique my interest? I don't know, but it's funny.
I Am Chris Farley has a tentative release date of August 1 this summer, but it won't be released in a theater; instead it will premiere on Spike, and if you miss it on August 1, it will be on VOD on August 11!
Until August, let's answer the question some of you may have been asking when I mentioned Matt Foley earlier. Don't know who he is? Allow me to introduce him:
(Photo via Joseph Marzullo/WENN)
- Kevin Donaldson, YH Staff