How To Support Your Artist Friends While In Quarantine!
05-05-2020 by Adriana Darcy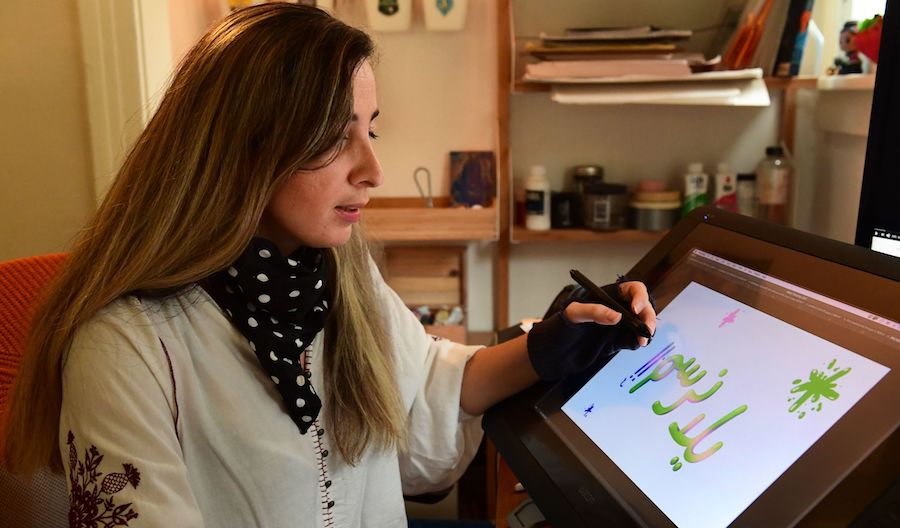 ( © FREDERIC J. BROWN/AFP via Getty Images)  
The Coronavirus pandemic has led to a lot of people being laid off work for the next few months. Among those are a lot of artists — make-up artists, visual artists, tattoo artists, actors/actresses, singers, chefs, bakers, writers, drag performers, and more.

Being unemployed is hard financially and mentally during this time, especially for artists. Here are some ways you can support your artist friends (or just artists you admire) while not breaking social distancing codes.
1. Buying Their Work
A lot of artists who have been laid off during this pandemic have been using their surplus of free time to make pieces to sell or are commissioning pieces. Check out your favorite artists' social media pages to see if they are currently selling or commissioning their work, and if you still have a steady source of income or have some extra cash, consider buying some pieces from them! Sites likeEtsy and Patreon are great places to start.
For performance artists, who don't have a physical medium, many are using their social media platforms to host mini shows, for free or for a cost. Check out their videos and donate what you can. If they haven't posted anything suggesting they are selling their work, you can always reach out and ask!
2. Sharing Their Work
If you don't have the financial means to buy your favorite artists' work at the moment, the next best thing you can do is share their work (with permission, of course)! If you see them post something you like, share it and tell your followers to check them out and maybe even give a follow!
Make sure to share links to your friends' social media pages, websites (if they have one!), and Venmo/Cash App. Even a dollar or a follow can be a big help!

3. Reaching Out to Them
Checking in on our friends is something everyone seems to forget once in a while, and with everything going on, it's easy to get caught up in our own lives. Check in on your friends to see how they're doing (artist friends or not!) and to see if there is anything they might need.
If you have the financial means, you can even consider donating or gifting supplies to your friends so they can keep on doing what they love!
It's a difficult time right now, but supporting each other however we can will help us all get through!