How To Read Like Harry Styles!
11-05-2022 by Ariel Byrns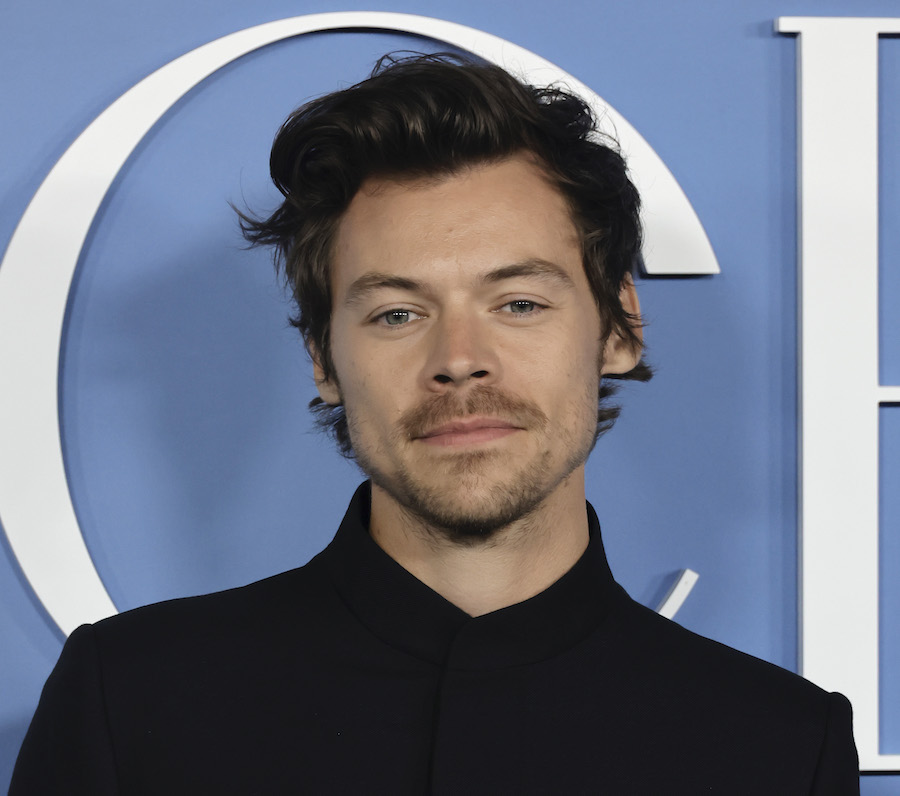 ( © Kevin Winter/Getty Images)  
It is no secret that "Watermelon Sugar" singer Harry Styles has great taste in music, but did you know that he also has great taste in books? In recent years, Harry has become known as an avid reader. He frequently recommends books during interviews and can often be seen walking out and about with a book in hand. Here are 3 instances where fans and photographers caught Harry with his nose deep in a book! 
1. My Policeman by Bethan Roberts
My Policeman is a historical fiction romance that follows a secret relationship between 2 men in 1950s Brighton. Living in a repressive and homophobic society, Tom, a policeman, and Patrick, a museum curator, decide to hide the true nature of their relationship from the world by displaying themselves as just friends. Tom decides the safest avenue to take in order to crush suspicions of any romantic feelings is to marry a woman. Tom's new wife, Marion, quickly grows doubtful about Tom and Patrick's claimed friendship, and her theory regarding the true nature of their relationship is confirmed when, only a few days after their wedding ceremony, she catches the two together. Now in an uncomfortable love triangle, Tom begins to realize he has dug a hole in an unsolvable situation. Marion loves Tom, but Tom only has eyes for Patrick. Despite Tom's desperate attempts to convince Marion nothing is going on between them, Marion becomes increasingly jealous of Patrick and hostile feelings arise. When Marion has had enough, this high-stress forbidden romance culminates in betrayal and heartbreak. Inspired by E.M. Forster's (author of A Room With a View) real life romance with a police officer, this story will leave you on the edge of your seat waiting to turn to the next page. Harry reportedly finished reading this book just before filming began for the 2022 movie adaptation, where he is portraying Tom. With the film streaming on Amazon Prime, now is the time to grab a copy of this book!
2. Love is a Mix Tape by Rob Sheffield
Love is a Mix Tape is an autobiographical memoir by music journalist Rob Sheffield, who is known for his contributions to Rolling Stone magazine and his authorship of multiple other books that revolve around music and pop culture. Harry is a big supporter of his work, and it is no wonder he was drawn to Love is a Mix Tape in particular. The book focuses on the impact music has on people's life stories. Throughout the book, Sheffield describes his own life story -- more specifically, the period of his life in which he met, and eventually lost, his wife. He describes in detail the role that music played in the cultivation of that relationship and how it influenced his grieving period after loss. For Sheffield, music not only helped bring him and his wife together, but when his wife passed suddenly after only 5 years of marriage, it gave him solace and the strength to continue on. A heart-wrenching and comforting tale all wrapped into one, this book is perfect for those who empathize with the idea that music holds great power in our lives and has the ability to give meaning to those who cannot find it. As an artist who prides himself on making music that connects with people and means something to them, it is clear why Harry loves this book!
3. Against Interpretation by Susan Sontag
Against Interpretation is a collection of essays on literary criticism. This book may be dense for some readers, but for those who are interested in the theories surrounding art criticism and current contemporary perspectives on interpretation, this book is a great introductory piece! As a finalist for a National Book Award, this essay collection has earned high praise in its creative and innovative discussion of art criticism. Throughout the essays, Sontag argues that the current trend in praising art for its novelty is hurting society's overall perception of art. She believes that the traditional way of interpreting art – that is, to find value in its meaning and content – should be reinstated into contemporary society. While this is a highly intellectually dense book, we can see why Harry would be attracted to its contents. The book directly communicates the current and past trends in art criticism, which may help the artist curate his lyricism and future aesthetics. It is no secret Harry puts a lot of thought into his songs and music videos, constantly putting out content that is both beautiful and thought-provoking. It is no wonder he values the conversation found in Sontag's work! 
Harry: Against Interpretation and Other Essays - Susan Sontag
This book is a collection of essays published in 1966. It includes some of Sontag's best-known works, including "On Style," and the title essay "Against Interpretation." pic.twitter.com/5kWfluDTlk

— 1D TourUpdate (@1DTourUpdate) July 7, 2020