How To Achieve "The J.Lo Glo" Just In Time For The Summer!
Written by Tiara Brownie. Published: June 20 2022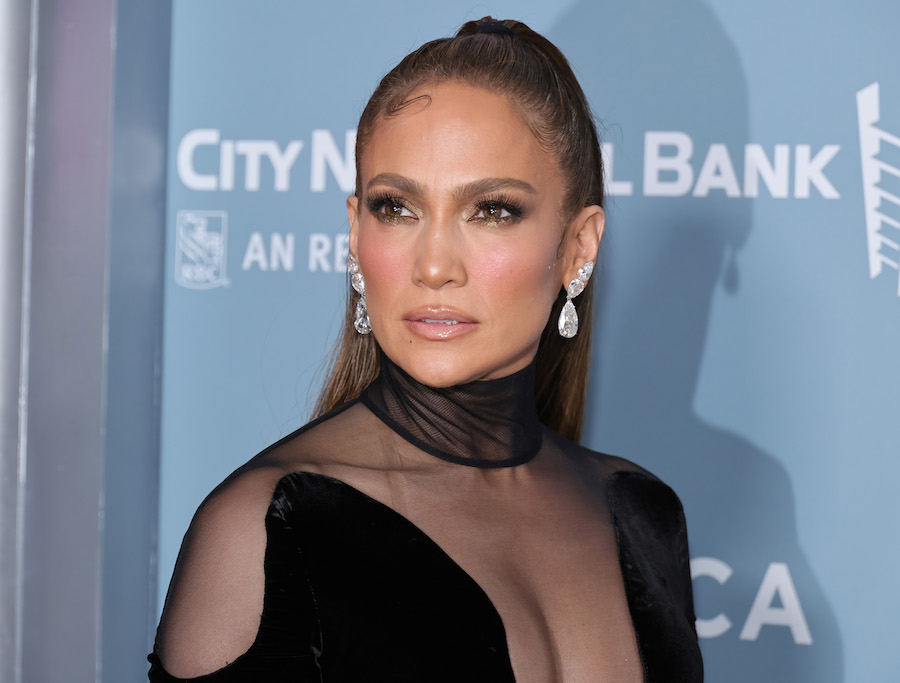 Jennifer Lopez may be 52 years YOUNG, but the singer, actress, and business mogul still looks as youthful, alluring, and fit as she did when she first hit the scene decades ago. J.Lo ensured she was the center of attention on June 8 when she attended the premiere of her new Netflix documentaryHalftime at the Tribeca Film Festival in New York City, rocking the red carpet in a gorgeous black gown by Tom Ford that hugged and highlighted every single one of her famous curves thanks to the strategic cuts and sheer mesh panels. She was giving very much "va-va-voom".
The same can be said about her appearance at the 2022 MTV Movie & TV Awards. J.Lo wore a black sleeveless leather corset Mônot gown with a plunged neckline and massive cutouts on each hip.
Let's be honest here, guys, "Jenny from the Block" makes the 50s look like the new 30s. From her incredibly chiseled and toned gym body to her flawless skin, I'm sure fans are asking themselves, "How is Jennifer Lopez aging backwards?!" The humble Bronx native shared with her fans that she takes skincare seriously, besides eating clean, working out, and getting at least eight hours of sleep every night. 
Lopez has stated that she always puts on sunscreen and consumes a lot of water. But, most importantly, she has been very vocal about the benefits of utilizing glycolic acid to achieve that healthy glow and clear skin. It has been alleged that she uses a lot of expensive products for her skin, and unfortunately not everyone can afford to splurge on luxury skincare products. But with Lopez coming from humble beginnings in the Bronx, it was important for her to create an affordable beauty line for her fans. And she did just that. On January 1, 2021, J.Lo launched her own high-end product line that didn't break the bank called JLO Beauty.
Just by following three simple steps, you can achieve "The J.Lo Glo" in time for the Summer!
Step 1: Cleanse
The singer begins her cleansing routine with a quarter-sized drop of That Hit Single gel-cream cleanser to remove her makeup. Massage the product into your wet face, eyes, and neck, then rinse. Use every day, morning and night.
Step 2: Treat
Following the cleanser, she applies That JLo Glow serum, which has been described as having a moisturizing olive extract compound that helps give her a dewy appearance. Apply in the morning and the evening on dry, clean skin. Before applying additional moisture, allow the product to soak and dry thoroughly.
Step 3: Moisturize
The straightforward procedure is finished off with the application of the That Blockbuster night cream, which is replaced in the morning by the That Big Screen SPF. Apply the moisturizer with gentle upward strokes and massage it into your face and neck. Use the appropriate combination of AM and PM.
Using this powerhouse skincare trio and implementing a consistent skincare routine, you can achieve skin that is visibly clearer, more toned, and more supple. All you need to do is cleanse, plump, and hydrate. In addition to purchasing the JLO starter kit, you will receive a That Limitless Glow sheet mask. This two-part mask was explicitly developed for J.Lo and is intended to tighten and lift the skin without clogging your pores. 
We look forward to seeing what the JLO Beauty line offers in the near future. In the meantime, let's all get our J.Lo Summer Glo on this summer!