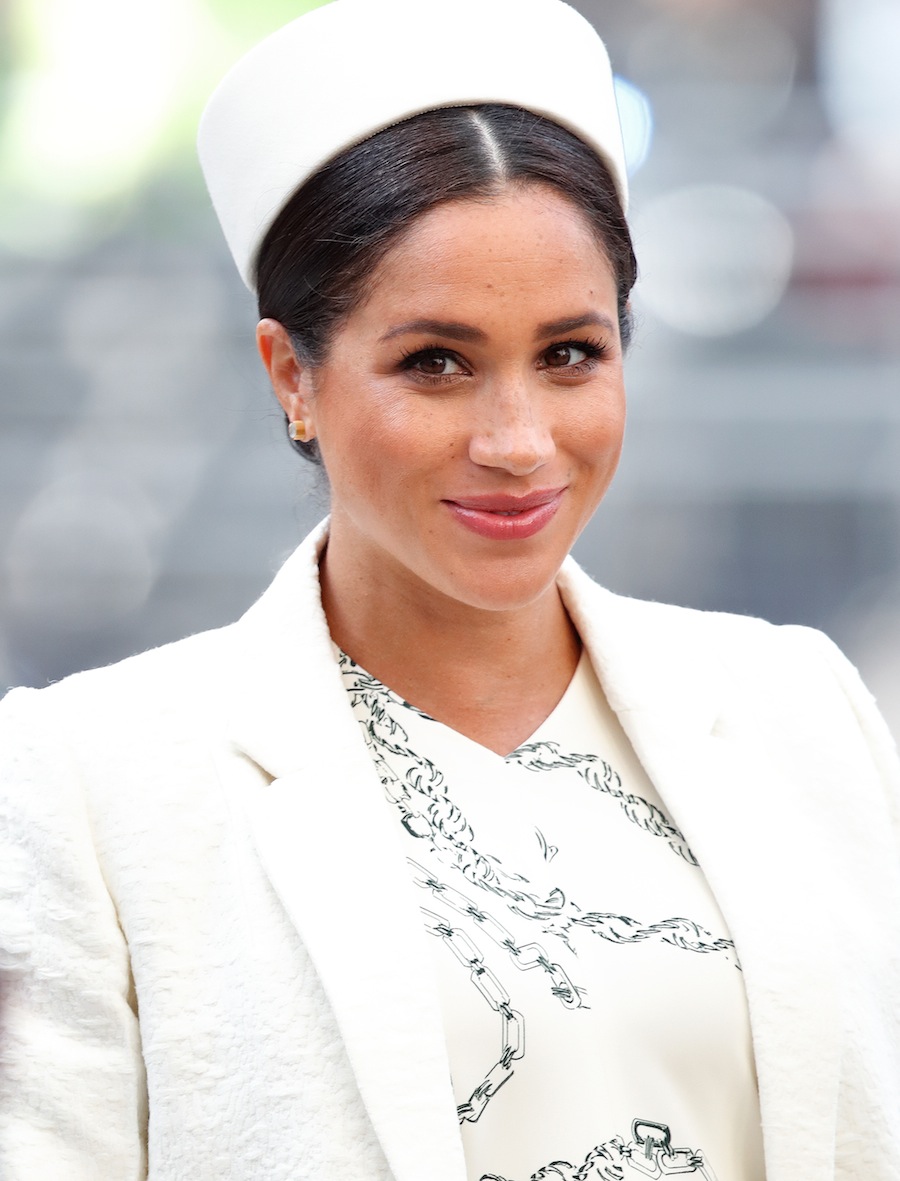 (Image © Max Mumby/Indigo/Getty Images)
How Meghan Markle Is Living Our 'Princess Diaries' Fantasy!
Published: 03-25-2019
by Jasmine Liu
If you grew up repeatedly watching The Princess Diaries as a child, you probably dreamed (or you're still dreaming) of being a princess like Mia Thermopolis -- The glow-up she had from normal San Francisco Mia to Queen of Genovia, her successful true love journey to the handsome Nicholas Devereaux, and of course her triumphant rise to royalty as she stepped up to the throne. The grace and harmonious story gave us all a sense of hope for things like love, success, and vision of living the best life possible.
Now we can't all live the life of a queen, parading through our nation with fancy poofy dresses, but whatever it is we end up doing, carrying ourselves with grace and open eyes like Mia is so important. However, there is a certain someone we can all root for and perhaps daydream that we are her as she is like a modern day, real-life Mia Thermopolis...
Meghan Markle went from being a successful actress to the Duchess of Sussex. Talk about a glow-up to a glow-up! What makes Meghan the kind of Duchess we can relate to is the fact that she comes from America. The Royal Family consists of people that grew up in the U.K., so to have a foreigner come in to rule can be a little scary but even scarier for the foreigner. As glamorous as being a Duchess of a city sounds, we can all agree that going to a different country to live, let alone rule, sounds absolutely mortifying. But Meghan did, and she did with grace and dignity just like Mia Thermopolis.
Meghan met Prince Harry through a mutual friends' set-up, totally casual and the two didn't think much of each other before meeting. But when Prince Harry saw Meghan, he knew he had to "up his game" as he was smitten at first sight. After one more date and a couple of weeks, the two camped out under the stars in Botswana. It seemed that the stars aligned for these two lovebirds, as they stumbled into each other's lives and had the same passion for doing good for the world. And that's why they make such a good Duke and Duchess of Sussex. I mean, this isn't the same story of how Mia and Nicholas met, but it might be even more beautiful. Harry and Meghan's love story gives us all a hope for fairy tales to come true because it is real.
Just like Mia Thermopolis, Meghan entered royal life as a foreigner. She didn't grow up in the home of the place she was supposed to one day rule, let alone grow up royal. You can imagine how difficult it must've been to adjust her life to this modern day Princess. But being the capable and strong-willed woman Meghan is, she has sent ripples by standing up for herself and taking action in what she believes in. Although it's important to keep those royal traditions and protocols alive, Meghan doesn't let it stand in the way of paving her own path and leaving her mark. From making it a priority to raise her children in a non-spoiled, normal light and striking conversations about feminist activism (as it is frowned upon for royals to share political opinions) to breaking royal dress codes. It's liberating to see someone gracefully break the rules not to just break them but because they are passionate. Just another notable thing Princess Mia and Meghan have in common.
Whether you are a royal or not, living your best life and finding your true meaning in this world is something everyone wants and can absolutely do. But remember, it's all about the journey to finding that place. Till then, take notes on how the Duchess of Sussex handles the royal life and remember this quote from Mia Thermopolis:
"To be a princess, you have to believe that you are a princess. You've got to walk the way you think a princess would walk. So, you gotta think tall, you gotta smile and wave, and just have fun."
- Jasmine Liu, YH Contributing Writer