How LGBTQ+ Celebs & Allies Have Been Celebrating Pride Month!
06-16-2022 by Abigail Hayes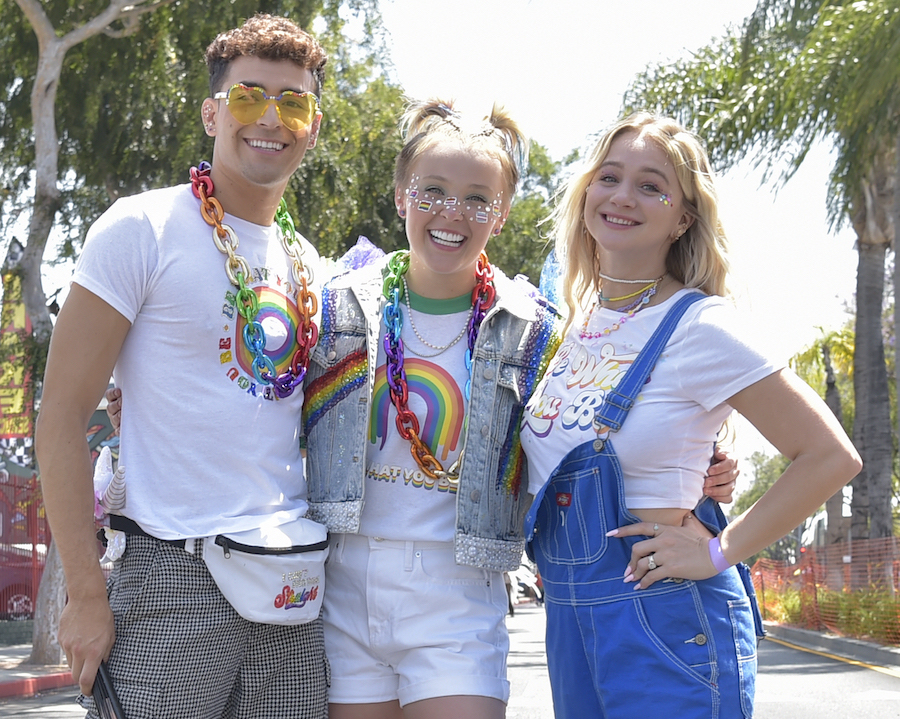 ( © Rodin Eckenroth/Getty Images)  
June marks the beginning of Pride Month, which means it's time to celebrate the LGBTQ+ community! Pride parades have been occuring all over the country, and we'll even tell you information about a parade near you. Here are how some celebrities have been commemorating this Pride Month!
1. JoJo Siwa
JoJo has been celebrating this Pride Month with her current girlfriend, Kylie. JoJo has been seen at Pride parades in Los Angeles and representing her sexuality. JoJo also hosted iHeartRadio's Can't Cancel Pride on June 14th.
2. Janelle Monáe
Janelle was present at the WeHo Pride Parade in West Hollywood, CA, as the Grand Marshal Icon. In an 2018 interview with Rolling Stone, Monáe came clean about her sexuality by stating, "I initally idenified as bisexual, but then later I read about pansexuality and was like, 'Oh, these are things that I can identify with too.' I'm open to learning more about who I am." 
3. Cardi B
Cardi B was also at the WeHo Pride Parade in West Hollywood. Whipshots, Cardi B's vodka whipped cream, sponsored a number of events in celebration with Pride Month, including hanging and partying with Cardi B at the WeHo Parade. 
4. Billy Porter
Billy Porter was in attendance at the Pittsburgh Pride Parade on June 3rd. Porter was gifted the honor of being the Grand Marshal, and he even got the opportunity to preview his film directorial debut Anything's Possible. 
5. Elliot Page
Elliot Page graced the cover of Esquire and opened about his transition and how the media reacted to it. In December 2020, Elliot came out as transgender. The actor initially came out as gay in 2014 but was still apprehensive about coming forward as transgender. "I expected love and support from many people and hatred and cruetly and vitriol from so many others. Transphobia is just so, so, so extreme. The hatred and cruelty is so much more incessant." 
6. Gabrielle Union-Wade
Actress Gabrielle Union and former NBA player Dwyane Wade have been very outspoken about their support for their transgender daughter, Zaya Wade. Gabrielle posted a short video with a sweet caption for their daughter in honor of Pride Month. 
If you would like to attend a parade or any type of celebration in honor of Pride Month, check out this link for more information. Happy Pride!