How Demi Lovato's Latest Single "Sober" is an Extension of Her Documentary 'Simply Complicated'
Written by Jaimee Chiponis. Published: July 09 2018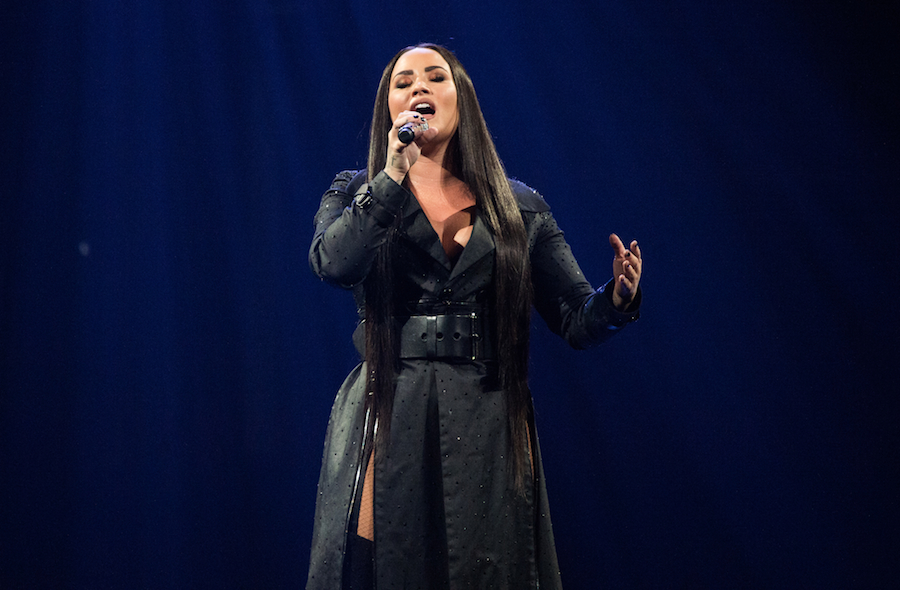 I've always thought of Demi Lovato as a role model, and I continue to stand firm in my belief after the release of her latest single "Sober", in which she reveals that she has relapsed after six years of sobriety.
Although the emotional single may come as a surprise, the topics of alcohol and drug addiction are not new for Lovato. In fact, "Sober" is a sort of extension of her personal and revealing documentary Simply Complicated, which was released in October 2017. In the documentary, Lovato reveals her "truth", as she says, in which there was a time when she thought she wasn't going to make it to 21… she felt as if she was going live fast and die young. Lovato then details her experience in rehab at 18 years old for both her addiction and eating disorder struggles. Not many celebrities, or people in general, truly enjoy or are comfortable talking about such intimate subjects. However, Lovato openly sits in front of the camera and explains her feelings. She even makes it clear that she's nervous about recording the documentary in the first place. You can watch the doc in full here.
Lovato wowed, shocked, and inspired so many people through her documentary. She peeled back endless layers then and is continuing to do so now through "Sober". When she released the song on June 21, she again called the lyrical masterpiece her "truth". The song is not necessarily peppy, but it sure does make you feel connected to her and her emotions, and hopeful for her future… maybe even your own future too (for whatever reason). The whole song speaks, or rather sings, pure honesty. The chorus is the most telling, as she says "Momma, I'm so sorry I'm not sober anymore / And daddy please forgive me for the drinks spilled on the floor / To the ones who never left me we've been down this road before / I'm so sorry, I'm not sober anymore."
In a way, "Sober" is the child to Simply Complicated. No, the subjects are not the easiest or happiest to discuss. But, the song does speak volumes to Lovato as a person, considering she is yet again willing to show us another layer of her life.
 
(Image via Joseph Okpako/Getty Images)
- Jaimee Chiponis, YH Contributing Writer