How Blumhouse's 'Firestarter' Stacks Up Against the Original Movie & Stephen King Novel!
05-30-2022 by Geno Fernandez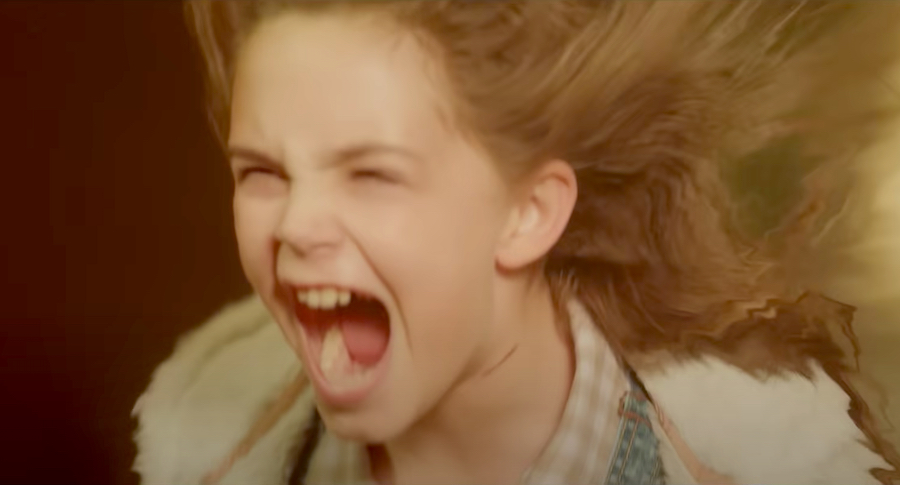 (Universal Pictures)
Igniting onto screens this past month was the 1984 remake/re-adaptation of Firestarter on Peacock and to be frank, this movie is a signature supernatural-horror Stephen King film!
Based on King's 1980 novel of the same name, the new movie does have some similarities and adds more to a few key characters' backstories from the original 1984 adaptation starring Drew Barrymore. The main story stays the same as we are introduced to Charlie McGee (Ryan Kiera Armstrong), our Firestarter, who wants to be a normal kid but will need to learn how to control her newfound supernatural powers. And in pure King style, the outcast becomes someone who we end up rooting for throughout the film.
Zac Efron and Sydney Lemmon both star as Charlie's parents, Andy and Vicky McGee, who did not have such a dynamic storyline in the original as they do in the remake. It was nice to see some scope from both parents as they try to navigate ways to help Charlie hone in her pyrotechnic powers. In this version, we get to see more of Vicky as we understand how she'll protect Charlie. In one scene, we see her using her telekinetic powers to fight off an intruder.
Aside from Vicky's display of her powers, the remake does introduce us to more character changes from the original movie. We are introduced to a new version of Captain Hollister this go around, played by "ER" and "Cloak & Dagger" actress Gloria Ruben. Hollister heads the secret group of government agents of Lot 6 and serves as a clear and effective protagonist of the film. The original film starred Martin Sheen in this role, but Ruben gave more depth to the character.
Another notable character change from the original film is Rainbird (Michael Greyeyes), one of the agents sent out to capture Charlie. In the original film as well as the book, the character is of Native American heritage. Thankfully, in this modern version, Rainbird is played by an actual Native actor (Michael Greyeyes) verses the original part played by George C. Scott. A huge difference from the original Rainbird is that he has some serious past trauma stemming from his time at Lot 6.
The film expands on Rainbird's backstory as we discover why he previously worked for Lot 6 and shows us the repercussions of working as an agent. It was nice to see his character develop from a vigilante to somewhat of a person that is hurting and finds similarities to Charlie's struggle. The end of the film also opens the possibility of a sequel, or opening the world more people out there who have been affected by Lot 6 experiments.
The remake also includes more original characters from the 1984 film. In one scene, both Charlie and Andy meet Farmer Irv Manders (John Beasley) and Essi Manders (Sheila Boyd), who assist the two from escaping the agents. A notable change for the couple from the original is, we find out that Irv, along with his son and wife, were all involved in a car crash resulting in Essi's paralysis. This backstory to both characters adds needed depth and expansion from the original.
Another scene we get is a special cameo from Dr. Joseph Wanless (Kurtwood Smith), retired director for the Lot 6 experiments. Wanless has less screen time here verses the original. His character lives in a Veteran Hospital named after one of the original characters, Dr. Pynchot.  
The movie does have most of what to expect from a Stephen King film. The antagonist Charlie is a young woman with supernatural powers on the quest to control them while trying to fit into the community. The setting is a small mountain town where everyone knows your name and the nefarious organization ultimately controlling the supernatural aspect of the film. I would recommend this film for a Halloween movie marathon with fellow King fan friends to enjoy!