Highlights From The 79th Golden Globes Nominations!
12-13-2021 by Katie Marzullo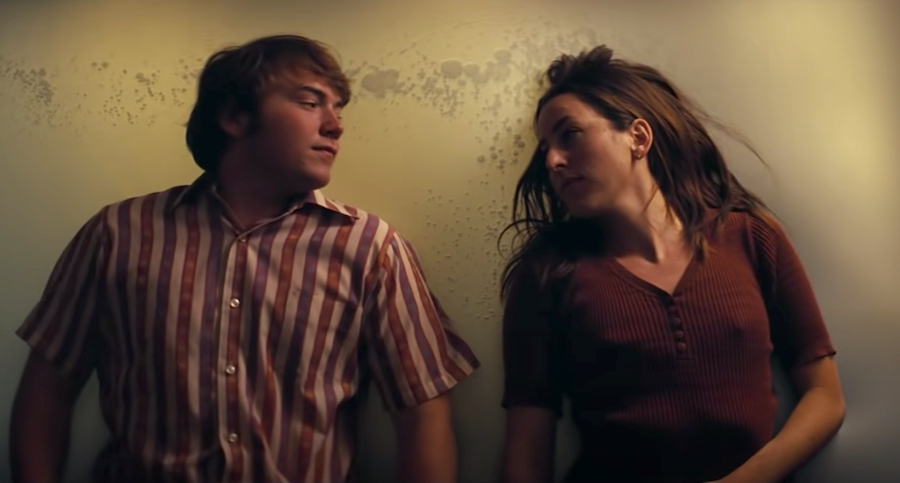 (MGM)
Wake up, people, Awards Season is finally upon us!
With Hollywood trudging ever so slowly back to a sense of pre-COVID normalcy, there have been no shortage of intriguing, award-worthy projects to keep us entertained this year, either at home or at a movie theater. Now, we finally get a glimpse at the payoff with the announcement of the 79th annual Golden Globes nominees!
Let's break it all down!
- I couldn't help but notice that many, if not most, of the Motion Picture nominees are fairly recent releases, leading me to wonder if the HFPA has a short memory or something (something for studios to keep in mind I guess when deciding on release dates??). Leading the pack with 7 nominations each is Kenneth Branagh's Belfast, released last month, and Jane Campion's The Power of the Dog, released 12 days ago. And West Side Story, which literally came out this weekend, racked up an impressive 4 nominations, including its two female breakouts, Rachel Zegler and Ariana DeBose, Best Director for Steven Spielberg (oh hey fam, haven't seen you around these parts in a while!), and Best Motion Picture Musical or Comedy. Nothing in the music categories though, go figure.
- Speaking of movie directors, two whole women are on the list this year, including Jane Campion (her second) and Maggie Gyllenhaal (The Lost Daughter), the latter nabbing herself a nom on her very first try! Campion is also nominated in the Best Screenplay category (again, her second).
- Also making a respectable showing in the movie categories is P.T. Anderson's sleeper coming-of-age hit Licorice Pizza, whose main selling point was the fact that the main cast were amateur actors. Not so amateur anymore, since both of them (Alana Haim and Cooper Hoffman) were nominated. (Fun Fact: Cooper is the son of the late, great Philip Seymour Hoffman, so I guess we can't be surprised that he's bringing the chops!) As for Anderson, he gets a nom in the Screenplay category yet not in the Director category.
- When it comes to the Best Actress in a Motion Picture Drama category, Olivia Colman is the lone standout who was not nominated for playing a real-life person. As I have said again and again over the years, Hollywood loves a good cosplay, and thus we have Jessica Chastain, Nicole Kidman, Lady Gaga, and Kristen Stewart populating this category, who imitated—er, I mean, portrayed Tammy Faye Bakker, Lucille Ball, Patrizia Reggiani, and Lady Diana Spencer, respectively. Whose impersonation will reign supreme?!
- Dune stans will be happy to see Denis Villeneuve's long-anticipated and much-loved epic in the lists this morning, picking up nominations for Best Motion Picture Drama, Best Director, and Best Score. As with most high-budget, SFX-fests, though, no love for any of the actors. We all agree it's a spectacular movie but apparently the actors had nothing to do with it? [shrug] It'll be interesting to see what this means for the Oscar race...
- Despite having appeared in not one, not two, but THREE critically-acclaimed films this year (Annette, The Last Duel, House of Gucci), all of which earned him high praise and awards season buzz, Adam Driver got ZILCH. Honestly, the man sang his heart out, got his butt kicked by Matt Damon, and was murdered by Lady Gaga – what does this man have to do to get some love around here?!
- On the TV side of things, I was surprised (though pleasantly) to see meme-worthy sensation "Squid Game" in the lists – not because it doesn't deserve it but because its mega popularity almost seemed to nullify it from Awards Season contention. And yet there it is, up for Best TV Series Drama and acting nominations for its charismatic stars Lee Jung-jae and O Yeong-su. Congrats all around!
- FX's "Pose" has one more shot at glory here, with its perennial nomination in the Best Drama Series category and acting nods for its outstanding stars Billy Porter and Michaela Jaé Rodriguez. Forming a prayer circle now!
- The incredible and wonderful Jennifer Coolidge earns her first-ever(!) Golden Globe nomination thanks to her scene-chomping role in HBO's "White Lotus". She is, however, the lone nominee for that series, which just goes to show how much of a standout she was in this ensemble cast!
- "Impeachment: American Crime Story" is up for Best Mini-Series, but the actual American crime story here is that its star Beanie Feldstein got nothing?! I mean, at least she made the role of Monica Lewinsky entirely her own and knocked it out of the park. Granted, the talent pool for this category is STACKED as always, but y'all coulda made some room for Beanie! I mean, does Kate Winslet even NEED another Golden Globe?? (She has 4!)
- I am personally stoked to see Tahar Rahim in the lists again, following last year's nomination for The Mauritanian. This time around, he's up for Best Actor in a Mini-series for his role in the little-seen "The Serpent", which I watched like 3 episodes of before I got bored. And considering how much I love Tahar, that is saying something! Honestly, the man deserves all the awards (especially after he was snubbed for his performance in "The Looming Tower"), I am just praying that he lands a big, mainstream role soon that award show voters can't help but vote for him!
- Both Steve Martin and Martin Short were nominated for "Only Murders In The Building", but not the other third of their dynamic trio, Selena Gomez?! I call shenanigans!
- Rounding out the nominations in the TV categories are no surprises like "Ted Lasson", "The Morning Show", "Succession", and "Mare of Easttown". Excellent performances from Hulu shows "Dopesick" and "The Great" were all recognized too, and I am here for it.
Check out the full list of nominees here. The 79th Annual Golden Globes will take place on January 9.