HIDDEN ON STREAMING: 'Saturday Church'
11-08-2020 by Tyler Bey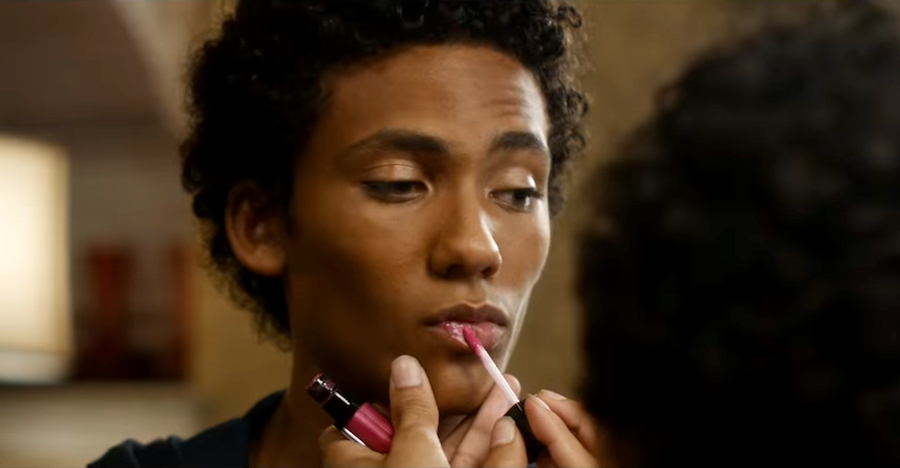 ( © Samuel Goldwyn Films)  
Saturday Church is a beautiful movie about the underground New York ballroom scene and how it can be a place of refuge for queer youth. Filmed in 2017, the musical stunner features Indya Moore and Mj Rodriguez before their "Pose" fame! "When They See Us" star Marquis Rodriguez also makes an appearance, delivering a dreamy and lighthearted performance that'll leave you brimming with excitement scene after scene. Starring Luka Kainas Ulysses, the movie is a Netflix hidden gem.

The film is based on the real-life outreach program at Saint Luke's Church in New York. Their Art and Acceptance program is a safe-haven for LGBT youth, and the film does an amazing job of showing how community organizations can become a home for lost and vulnerable queer kids. Director and writer Damon Cardasis splendidly depicts the spiral LGBT+ people slip into after being kicked out from their homes. The movie touches on the abuse and persecution that trans and gender non-conforming individuals face merely for living their lives.
Watching Ulysses come face to face with his trauma, breach into the unknown, and come out abused, tattered, but stronger than ever, is a message to every LGBT+ person watching -- it really does get better, and, most importantly, we get stronger. Told through song and dance,Saturday Church is a brilliant tale about finding your voice. Watch it now for yourself on Netflix!