HIDDEN ON STREAMING: "Greenhouse Academy"
Written by Amanda Baltazar. Published: March 16 2018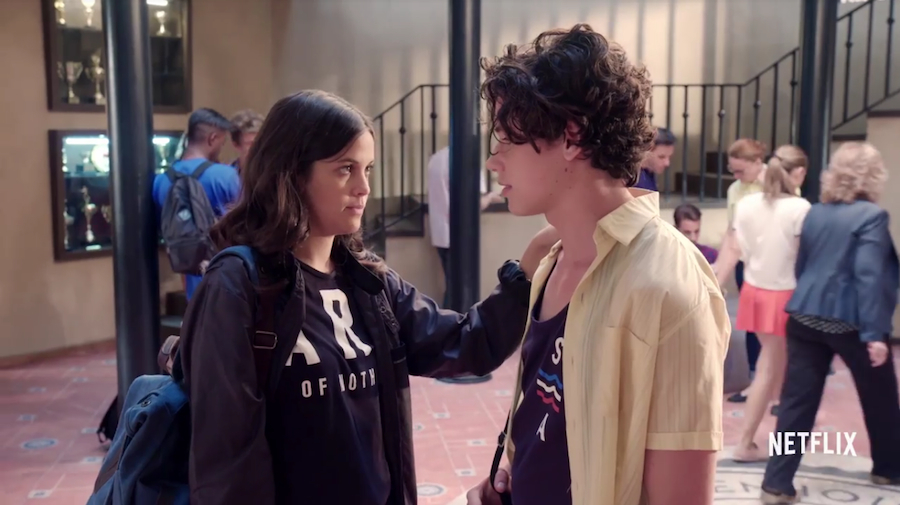 If you're looking for your next Netflix binge, I definitely recommend "Greenhouse Academy", a Netflix series based on an Israeli television series called "The Greenhouse".
The series is centered around two siblings, Hayley and Alex, whose mom was an astronaut in a mission to space where the rocket had exploded. While their father was stifled by grief, Alex was driven by the loss of his mother towards getting into a prestigious and private boarding school called The Greenhouse. Hayley, having lost motivation after her mother's death, took her brother to the Greenhouse to apply and found herself also getting in. Little do they know, along with their newfound friends and enemies at the Greenhouse, they will unearth a mysterious conspiracy about the NASA mission that Hayley and Alex's mother was on...
The show is aimed towards younger audiences and I'm not ashamed to say that the tween in me is still determining a lot of my movie and television choices. Regardless, the series is full of mystery, romance, and rivalry. At the Greenhouse, students are placed into two rival teams, the Ravens and the Eagles. Hayley becomes a Raven, like her mother, and Alex becomes an Eagle. Will your school team be able to break the bond of siblings? 
But on top of teen drama, the headmaster of the Greenhouse creates competitions between the two groups to test their skills, knowledge, and teamwork against each other. Unfortunately, the Raven-Eagle rivalry will be the least of their problems. 
Friends will become enemies, enemies will become unlikely friends, all to unearth the secret that lies within the Greenhouse and what really happened to Hayley and Alex's mother on her mission..
There are two seasons currently available on Netflix. 
Check out the Season 2 trailer! But warning, there are some spoilers!
I binged Season 2 in two days so its a quick watch! I thought the show was over as they left the mystery pretty much solved and then BAM! In the last two minutes, they pull me back in with a cliff-hanger that I never would have expected! I'm not sure what they could make Season 3 about but just because of that cliff-hanger, but regardless I need a Season 3!
You can watch Seasons 1 and 2 of "Greenhouse Academy" on Netflix!
(Image via Netflix)
- Amanda Baltazar, YH Contributing Writer