HIDDEN ON STREAMING: "F is for Family"
07-19-2020 by Paige Pfeifer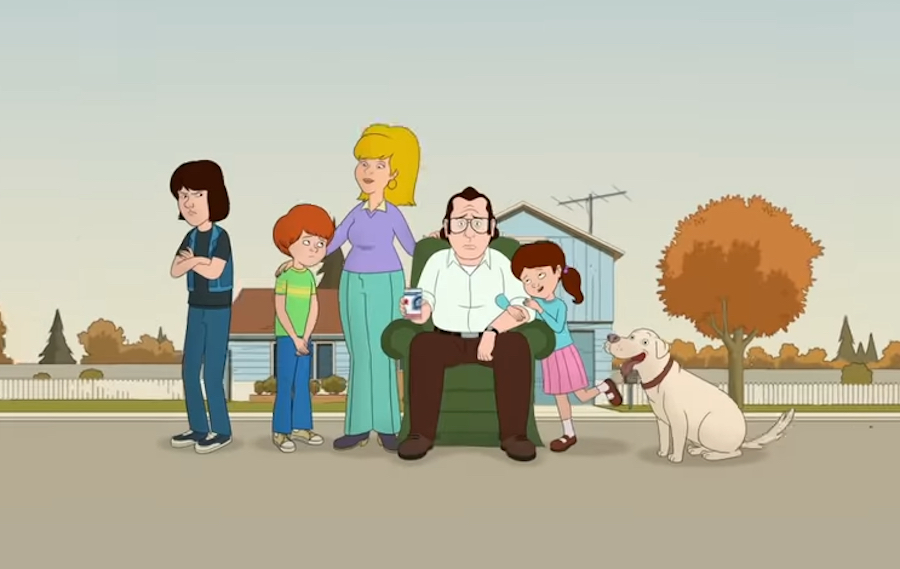 ( © Netflix)  
Although "The Simpsons" has reigned on television since 1989, adult cartoons have become increasingly popular within the last few years, with shows like "Bob's Burgers", "Big Mouth", and "Bojack Horseman" exploding in popularity and becoming some of the most beloved shows on Netflix.

One of the newest contenders in the adult animation category is Bill Burr's "F is for Family", which follows the life of an everyday suburban family in the 1970s. It centers around Frank Murphy, the disgruntled patriarch; his wife Sue, a struggling Plast-a-Ware saleswoman; and their children Kevin, Bill, and Maureen. Because the Murphys are such ordinary people who struggle with such ordinary problems (such as peer pressure, homework, and bills), it's easy to relate to them. The humor that arises from their problems has the audience laughing at themselves as well as the characters on screen, which is a fulfilling yet unexpected feeling for a cartoon to bring out.  
One of the most enjoyable aspects of the show is the relationship between the three children. Kevin, the oldest, is a punk -- he likes loud music, staying out late, and disrespecting his dad. Bill is quite the opposite, getting picked on almost every episode by neighborhood bullies. The smallest child and only girl, Maureen, is the glue that holds them all together. She's both mischievous and angelic, borrowing traits from both of her brothers. Their differences can be striking sometimes, but they're always picking each other up at the end of the day. 
Season 4 of "F is for Family" premiered last month, and at the time of this writing, it has a 95% rating on Rotten Tomatoes. Though, to be fair, this is a reflection of just 39 user reviews. The one critic review concedes that the new season isn't "particularly groundbreaking" but is still "one of the best" family-centric cartoons. 
Although classics like "Futurama" and "King of the Hill" still have legions of fans, adult animation has a lot of new favorites that only strengthen the genre. Not everything has to be unconventional to be funny; "F is for Family" proves that the tried-and-true family sitcom formula still works.