Get Your Tissues Ready For LANY's "if this is the last time" Music Video!
07-18-2020 by Mary Shannon Donnelly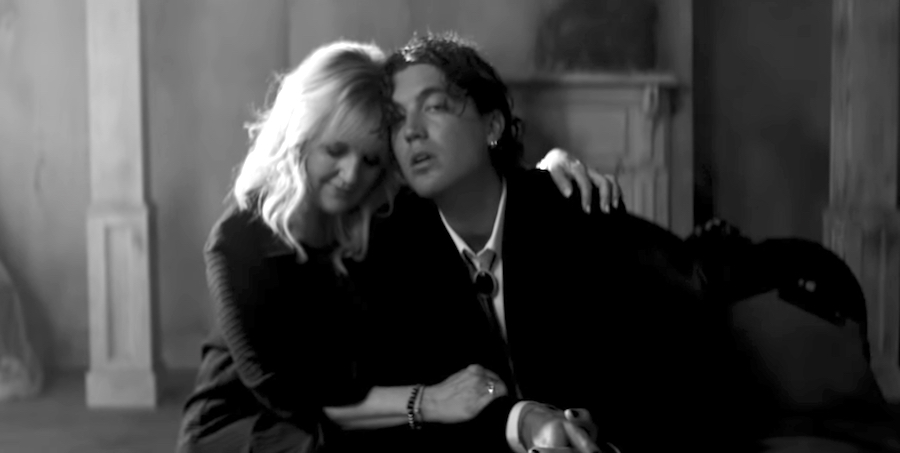 ( © LANY/YouTube)  
LANY's latest music video for the single "if this is the last time" pulls at fans' heartstrings as it stars themselves with their parents. The alt-rock band's latest single is off of their third and upcoming albumMama's Boy, which the band spilled on Instagram that they "just turned in." The album is planned to be released later this year.
Now, while we all wait for Mama's Boy to drop, you should head over to YouTube and prepare to ugly cry over LANY's emotional and powerful love song written to their parents. Perfectly portrayed in black and white, the "if this was the last time" music video captures all three of the band members (Paul Klein, Charles Priest aka "Les", and Jake Gross) with their parents. Beginning with the lyrics "Hey Mom, I know we're getting old," the band sings to both their mothers and fathers about the scary future that awaits most children, a time when their parents will not always be around. 
The music video begins with lead singer Paul Klein laying in the center of a broken mirror. Throughout the video, there are many times that the band members stand solo, yet look solemn and full of emotion as they imagine this being the last time that they are able to speak to and see their parents. In the lyrics, LANY thanks their parents for teaching them how to fish, how to love, and how to ride a bike, while also apologizing for fighting with them and for the nights when they did not listen to them.
However, the part that always gets my waterworks going is the chorus of the song. As the band sings "If this is the last time please come close, I love you with all my heart you know, I don't want to cry, I'm bad at goodbye" and hold onto their mothers and fathers, all I can think about is running over to my parents and giving them a big hug. LANY realized that those whom they hold most dear to them, their parents, unfortunately, will not be around forever.
When looking at the world around us, LANY could not have released this song at a better time. In the midst of a global pandemic, the band is using their music video to remind fans that none of us are promised tomorrow, so we need to use today to tell our parents how much we appreciate them. So pick up your phone because, just as LANY recently tweeted, "call ur mom call ur dad call ur friends don't waste a moment" just in case this is the last time.