HIDDEN ON STREAMING: "Documentary Now!"
Written by Kevin Donaldson. Published: April 26 2016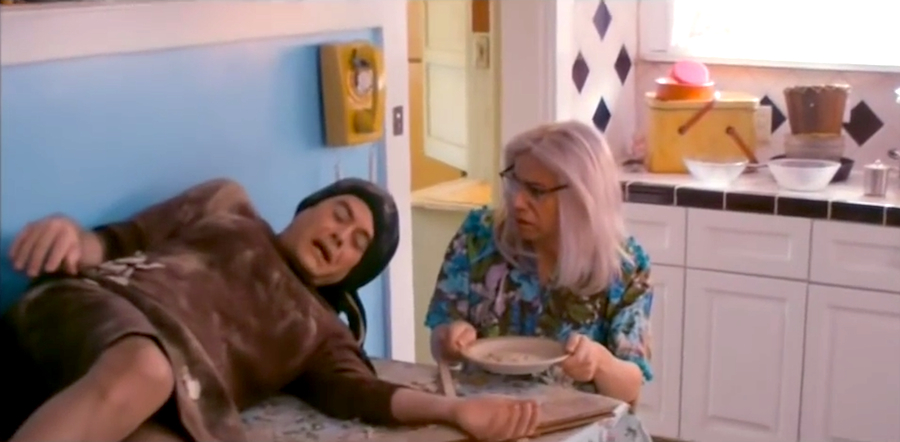 Over the past few years, most likely around the time streaming was first made possible, documentary viewing has been on the rise. Netflix and HBO have even made TV shows in the documentary format with the likes of "Making a Murderder" and "The Jinx: The Life and Deaths of Robert Durst". Aside from being about alleged murderers, what they have in common is that they are hugely popular. Enter Bill Hader and Fred Armisen with a show that parodies specific documentaries but still finds a way to bring the laughs even if you haven't seen them.
The show in question is called "Documentary Now!", and while it does have at least three seasons that will air on IFC, I personally haven't really heard anybody talking about it until it hit Netflix. This show is a real treasure to behold. It's an anthology show, but not in the way that "American Horror Story" is. Armisen and Hader play different characters in every episode though not every season, so you don't have to watch every episode in order. Each episode spoofs a specific documentary and nothing more, aside from the last two episodes, which are a two-parter.
On paper, it sounds like something you might need more knowledge of before watching, especially since they picked Grey Gardens, a pretty obscure documentary on JackieKennedy's aunt and first cousin, who have fallen into poverty and inhabit the decrepit and condemned mansion that is a shadow of their former wealth. But do you need to see Grey Gardens to enjoy the episode? Hell no! Hader does some of the best acting of his career as the eccentric daughter who wears sweat pants on her head to the near dementia-stricken mama Armisen.
Outside of that, "Documentary Now!" spoofs the mainstream when it refers toVice as Drones. Whether you're a fan ofVice or not, pretty much everybody today will get exactly what they're going for here. Plus, Jack Blackmakes a guest star appearance as the creator of Drones as a Shane Smith-esque character. The show gets better as it parodies more not-so well-known docs as Nanook Revisited and The Thin Blue Line, all culminating towards a History of Eagles parody that Hader and Armisen recorded original music for, including an EP. But what really caps the whole thing is the fact that they got world-renowned British actress Helen Mirren to host, and it has been confirmed that she is back for Season 2. Speaking of which…
The first season is all that Netflix offers right now, but the second season is on its way to IFC. If you really feel the need to get a headstart on some of the jokes to a T, then it's been said that "Documentary Now!" Season 2 will feature parodies of The War Room, Jiro Dreams of Sushi (great doc!), andSalesman. No word on what the other four are, but here's me pulling for a 30 for 30 satire!
No date has been given for the Season 2 premiere, but since Season 1 has recently hit Netflix, it is safe to say it's on the way shortly!
(Screenshot via YouTube)
- Kevin Donaldson, YH Contributing Writer