5 Reasons We Love Olivia Holt!
Written by Brittany Taormina. Published: April 25 2016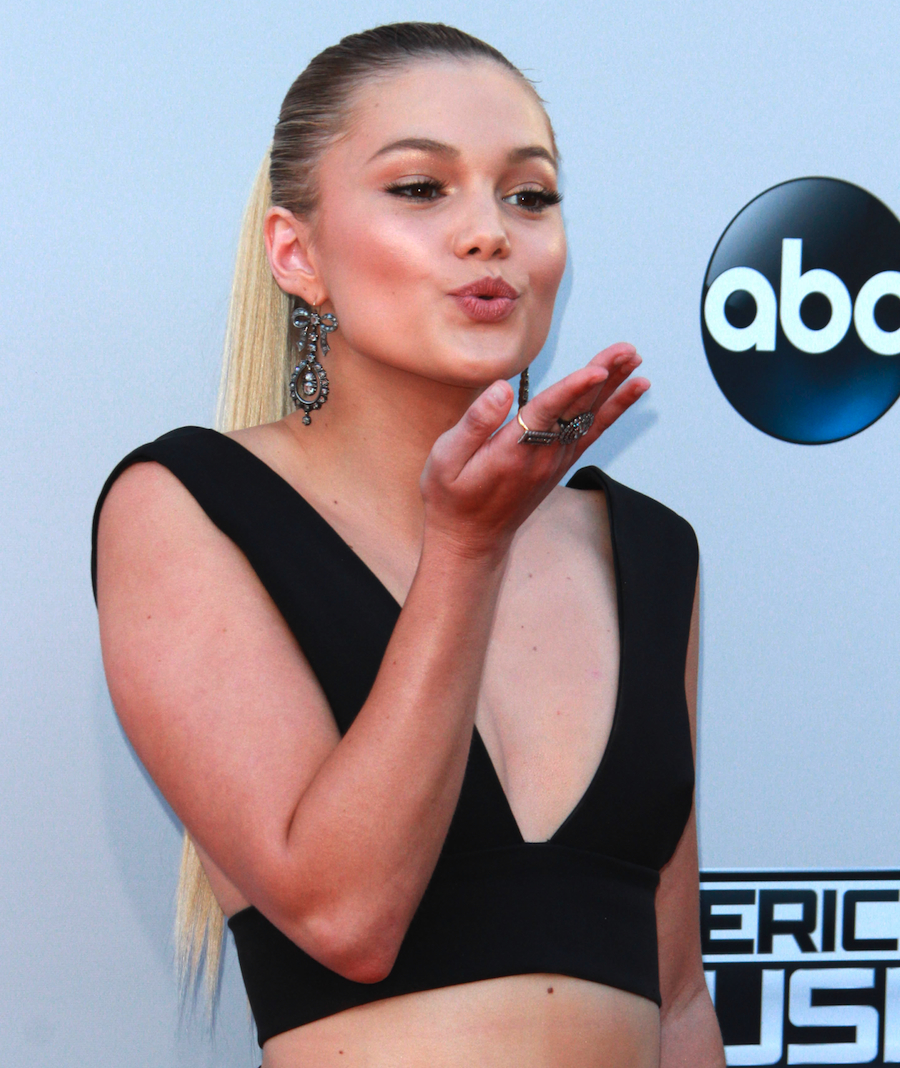 She's a hugger and ketchup lover…
You know how much we love our girl Olivia Holt. Many of you know her from her roles in Disney and Disney XD shows such as "I Didn't Do It" and "Kickin' It". Girl can sing, girl can act... let's face it, what can't she do? Here are 5 reasons why we can't get enough of Olivia Holt!
1. Great Performer
Olivia can't just sing -- she can SANGGG. She just released an incredible acoustic cover of Selena Gomez's "Hands To Myself" that's very different from the original track and has her own unique spin to it. It seems as though Olivia is planning on releasing an album in the coming year and we cannot wait.
2.Neutrogena's newest brand ambassador!
You have most likely seen Olivia ALL over your television screens because she is the new brand ambassador for Neutrogena, which premiered during the MTV Movie Awards. Her secret? Moisturizing your skin is key! Check out Olivia serving so much (clean) face in the new commercial.
3. Her style is on point.
She always dresses so fashion-forward and is all about experimenting with her style. We were lucky enough to catch up with her at this year's Coachella, and she even did a musical.ly with our host, Tracy, toMeghan Trainor's "No"!
4. Acting, Acting, Acting
She just landed an incredible starring roles in the films Class Rank and Same Kind of Different As Me, which co-star some incredible fellow actors as well as produces. In Same Kind of Different As Me, she will star next to Renée Zellweger and Greg Kinnear, whileClass Rank also starsKristin Chenoweth. We can't wait to see these films -- cue screaming!
5. This is Halloween…
We love that she gets scared just as much as we do. Check out what happened when YH sent Olivia into Universal Studios Halloween Horror Nights. YIKES! Don't worry -- we feel you, girl.
All in all, we love Olivia; She's a bright light in the industry and has such a positive outlook on life. We can't wait to see her new films as well as her new music.
Don't forget to follow Olivia on Facebook, Instagram, and Twitter! And be sure to check out when she visited the YH Studio, and then when we returned the favor by visiting her on set!
(Photo via Adriana M. Barraza/WENN)
- Brittany Taormina, YH Contributing Writer