Henry Cavill Reportedly Hanging Up His Superman Cape For Good: Where Does The DCEU Go From Here?
Written by . Published: September 13 2018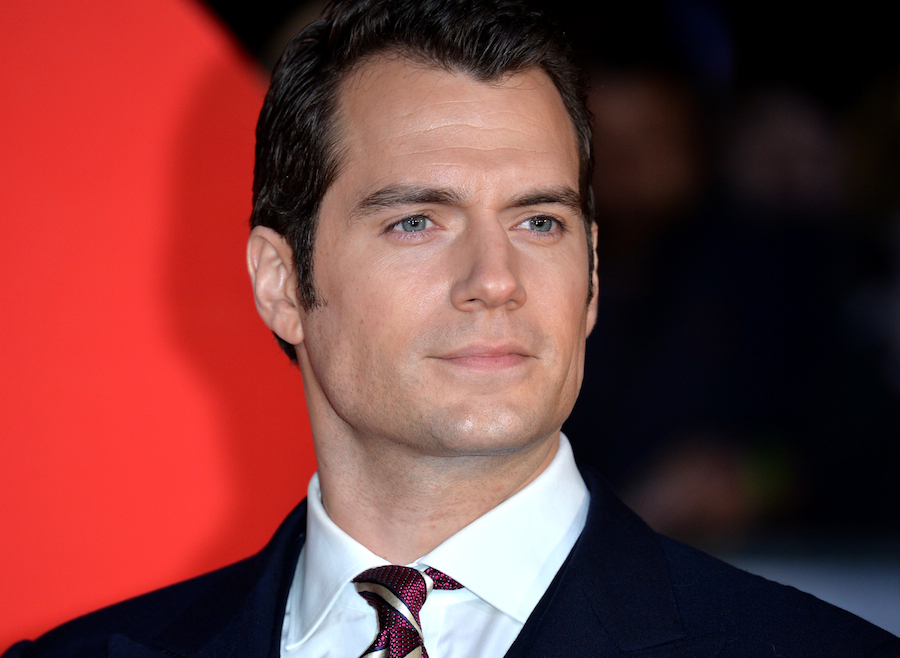 In recent news, it has become apparent that Mission Impossible: Fallout (spoilers) villain Henry Cavill, who has previously played the iconic role of Superman/Clark Kent in three DC universe films (Man of Steel, Batman v Superman, & Justice League), will not be returning to any future projects as Superman in the DCEU. According to The Hollywood Reporter, it looks like Cavill is hanging up the cape and saying goodbye to Superman and will not appear inany future DC films. Cavill joins the likes of Ben Affleck, who will not be reprising his role as Batman/Bruce Wayne in any upcoming DC films either.
Though neither Warner Bros. nor Cavill and his team have officially confirmed this split yet, an inside source is saying Cavill is cutting ties with the studio. Many speculate that this is because of Cavill's role in the upcoming 2019 Netflix series "The Witcher", and that scheduling conflicts or conflicts between the studios could be preventing Cavill from playing Superman in any upcoming DC films. It appears that Cavill's role in "The Witcher" is what specifically blocked him from being able to play a cameo role as Superman in Zachary Levi's upcoming 2019 filmShazam!.
This may come as a surprise to some, and it might not be shocking to others. It's no secret that, outside of Wonder Woman, the Warner Bros.-made franchise is not answering quite up to snuff with Disney's MCU juggernaut that inspired these films to be made (and debatably rushed too quickly ahead) in the first place. Since the successful yet lackluster release of Justice League, it has become apparent that an odd shake-up is occurring in the DCEU that nobody really knows exactly what it is. Though we can say that Warner Bros. is still focused on a new Supergirl movie. The film is said to revolve around Supergirl's origin story, removing the character of Cavill's Superman completely, as he would only be an infant in the timeline of the story.
The studio wasn't set on making any major Superman decisions or releasing another Superman film for a couple of years, anyway, and a studio source has said "Superman is like James Bond, and after a certain run, you have to look at new actors,".
Though Cavill (and Affleck) will not be returning to the DC world, we can (very) gladly say that other fan favorites from Justice Leaguewill be making a comeback! The Amazonian Goddess Diana Prince/Wonder Woman, (AKA Gal Gadot) is returning for Wonder Woman 1984, which is set to premiere in November of 2019. Additionally, Jason Momoareturns as Arthur Curry/Aquaman in his own solo movie that hits theaters this December, and Ezra Miller is also set to return as Barry Allen/The Flash in an all new Flash movie, which will begin shooting next year.
Meanwhile, talks of a new Superman are being thrown around, and sitting at the top of the list is Michael B. Jordan. Considering Jordan is being hailed as one of, not the best, Marvel villains with his portrayal of Killmonger in Black Panther, it'll be interesting to see what kind of flair he can bring to (barring some fits of insanity every now and then) the all-American boy scout that is Superman. I for one readily welcome this idea. Obviously, with how the world and its mirror, Internet comment sections, are these days, there will always be a group that doesn't want to see Superman as anything but white, but I've got bigger problems in life than to have the luxury of caring what race a superhero is or isn't. I mean, here's what the Batman and Superman I personally know the best look like below:
Outside ofJon Hamm (who apparently is interested in playing Batman), I don't think anybody on the planet has the jaw structure of these two, and sure, I would love to see Hamm play every role in a superhero movie à la Eddie Murphy in all theNutty Professor movies and Norbit, but I'm part of a very small minority that encompasses that range of audience. Long story short, it'll never happen until I become an executive at Warner Bros.
Jordan would make a great Superman simply because he's a great actor. He comes off as a nice, pleasant person IRL but tends to play characters with a chip on their shoulder that usually need to prove something to others and themselves, villain or hero. One could argue that Cavill's Superman had a bit of a chip on his shoulder, but the direction he was either given or the choices he made himself as an actor never really conveyed enough solid and relateable emotions in general for most audiences to latch onto him. This isn't a dig at Cavill as an actor either, because he plays his role perfectly well in Mission Impossible: Fallout and I'm honestly intrigued to see what work he will have going forward.
With the right team up of actor, writer, and director, Jordan could bring something new and refreshing with Superman that audiences can carry with them out of the theater, which the DCEU and Superman is in desperate need of. After all, in Black Panther, he made a mass murderer who killed his girlfriend to get what he wanted, and thus fully displayed his lack of morals and sympathy for the well being and lives of others, into a character that garnered not only more popularity than the movie's main character but he got Killmonger to receive from the audience the exact thing he lacks in ability to feel as a person… sympathy. Find me another big budget mainstream movie that has pulled that off in one movie for a despicable murderer. I'll be waiting.
(Thanos is just a jerk.)
At any rate, we are SUPER sad to see Cavill go (see what I did there?). But we wish him the best and are excited to see him in "The Witcher"! Here's hoping that Warner Bros. has luck in finding themselves a new Superman that's worthy of putting on the cape after this loss!
(Image via Anthony Harvey/Getty Images)
- Brooke Sharland & Kevin Donaldson, YH Contributing Writers