HBO's Carrie Fisher/Debbie Reynolds Doc to Premiere This Weekend
Written by Katie Marzullo. Published: January 04 2017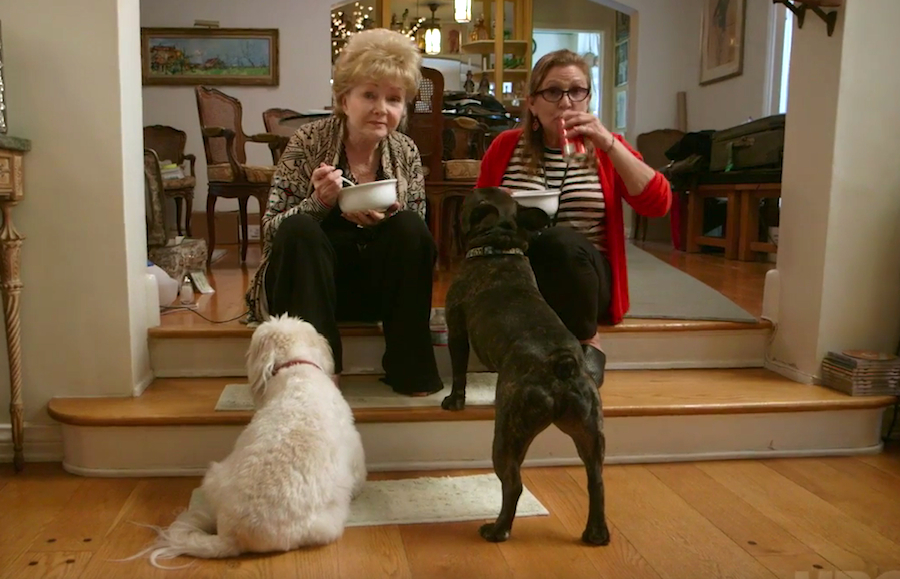 In a strange and ultimately sad twist of serendipity, HBO is poised to drop a documentary they've been putting together for the last two years which focuses on the relationship between recently departed mother and daughter Debbie Reynolds and Carrie Fisher.
In year that saw a relentless spate of deaths of iconic celebrities, 2016 seemed to save the worst blow for its last week, claiming Star Wars star Fisher on the 27th and then her mother, legendary actress Reynolds, the day after, culminating in easily the worst Christmas in recent memory. It was a hard one to swallow, and continues to be, and while the wounds are still fresh, HBO has decided to move the premiere of its documentary Bright Lights: Starring Carrie Fisher and Debbie Reynolds from March to this Saturday, January 7.
To be honest, I can't help but feel a bit cynical about the timing of this decision to move up the premiere date, but the fact that this doc was scheduled to be released at all, before their deaths, at the beginning of this year anyway is nothing short of divinely ironic. Hollywood works in mysterious ways, and even in death, these two manage to have the last word. A dynamic duo indeed…
Check out the trailer below and catch the full movie starting this Saturday at 8pm on HBO; I dare you to at least not tear up while watching this. At the very least, watching these two women exhibit their unshakeable bond, which ultimately led to the tragedy which unfolded only a week ago, will leave you feeling both haunted but also with an immense sense of joy. This one's gonna be a rollercoaster, folks. Bring tissues.
(Image via HBO/YouTube)
- Katie Marzullo, YH Staff Editor