HBO's 'Barry' Perfectly Captures L.A.'s Acting Scene!
Written by Melissa Breccia. Published: May 11 2018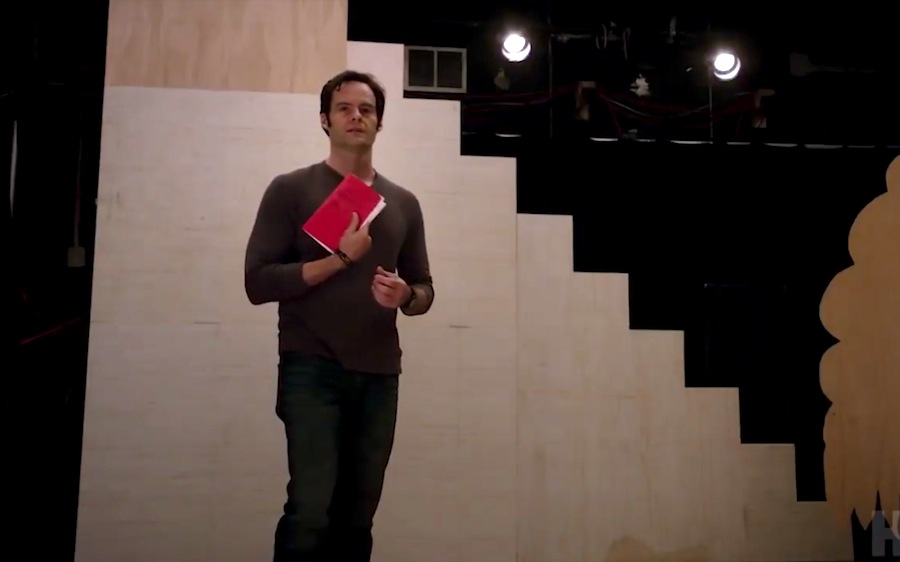 No matter what your reasoning is for moving to Los Angeles, chances are that the acting scene will find you eventually. We've all fallen victim to unnecessary, overpriced headshots, acting classes, and background gigs, even if that wasn't a previous goal. HBO's new series, "Barry", which premiered at the end of March, proves that even hit men can't resist the throes of Hollywood.
The show follows Barry Berkman, portrayed by actor and series co-creatorBill Hader, as he arrives in Los Angeles to kill Ryan (Tyler Jacob Moore), an aspiring actor having an affair with a mob boss's wife. Barry is depressed with his life of executing hits on others and is searching for a way to leave his life of crime. While tracking his victim, Barry ends up performing a scene with Ryan and develops an interest in an actress named Sally (Sarah Goldberg). Eventually realizing that he can start fresh in L.A., Barry begins to consider acting, and is accepted into the class by its teacher, Gene (Henry Winkler), who thinks that a morbid confession is actually an improvised monologue, and decides that Barry might have the ability to pursue the art after all.
Los Angeles is more recognizable than ever in this show. Instead of following the glamorous side of the city and its easy-to-market affluence, viewers get to see neighborhoods like North Hollywood, where most people still have relatable lives. L.A. works in eccentric ways to involve people in scenes that they would never previously consider, much like the idea of a hit man who decides to take his chances with acting. While it sounds like an amazing but unrealistic concept, it might not be that far of a stretch. It's hard to find people who have never succumbed to paying hundreds of dollars for bizarrely staged headshots upon moving here, only to look back at those photos later and say, "I never played tennis in my life, why am I coyly holding up a racquet?" At the very least, you can't say you've been indoctrinated into the city unless you've done some audience gigs. As the ads clearly state, you must sit in an audience for same-day cash, wearing solidly colored clothing that has no visible logos, and cheer at the right moments. It's a way for artists to pay the bills without committing to regular work. We'll have to stay tuned to see if Barry ever gets to that.
The strange scenes that comprise Los Angeles are indeed as confusing as they appear on the show. It seems that parallels can be made between nearly anything—having an emotional breakdown over murder? Must be method acting!
New episodes of "Barry" air Sundays on HBO!
(Image via HBO)
- Melissa Breccia, YH Contributing Writer