Greyson Chance's Brand New Single is a "Thrilla"!
Written by Katie Marzullo. Published: August 13 2014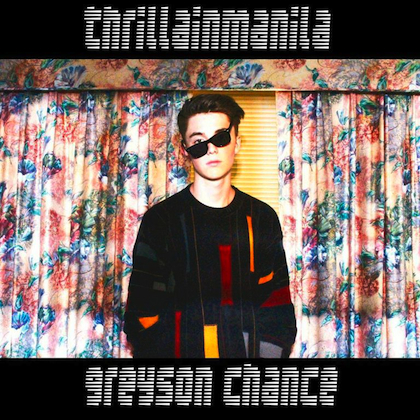 Ever sincewe first laid eyes and ears onGreyson Chance three years ago, our obsession with this musical prodigy has been thorough and unsullied. We last spoke with Greyson in the YH Studio two years ago, and since then, he's been laying low, honing his craft, and putting together sophomore studio album, Planet X.
We've been waiting with bated breath to see and hear what Greyson has in store for us since his amazing 2011 debut, Hold on 'til the Night, and at long last, we're getting our first taste of what to expect from Greyson's newest efforts!
"Thrilla in Manila" introduces us to a decidedly more mature Greyson – not just musically, but in the obviously deeper tone to his 16-year-old voice. This is definitely a departure from the more pop-friendly tunes on his last album, but is still wholly accessible while still showing a creative progession. Which, of course, is the lifeblood of all musicians. Gotta grow and develop!
For those who don't get the reference, "Thrilla in Manila" pays homage to a classic boxing match between legendary heavyweightsMuhammad Ali and Joe Frazier that took place in 1975 in the Philippines. Ali himself gave the match that catchy moniker. Greyson has always been wise beyond his years, so it's no surprise that he would be familiar with this historic event, and it makes us love him all the more!
Take a listen to the groovy new tune below!
(Photo via Ryan Humphreys / Rogers & Cowan)
- Katie Marzullo, YH Staff Editor