Going Under the Sea with Rebel Wilson & More in 'Little Mermaid' Live at the Hollywood Bowl!
Written by Mary Clavering. Published: June 08 2016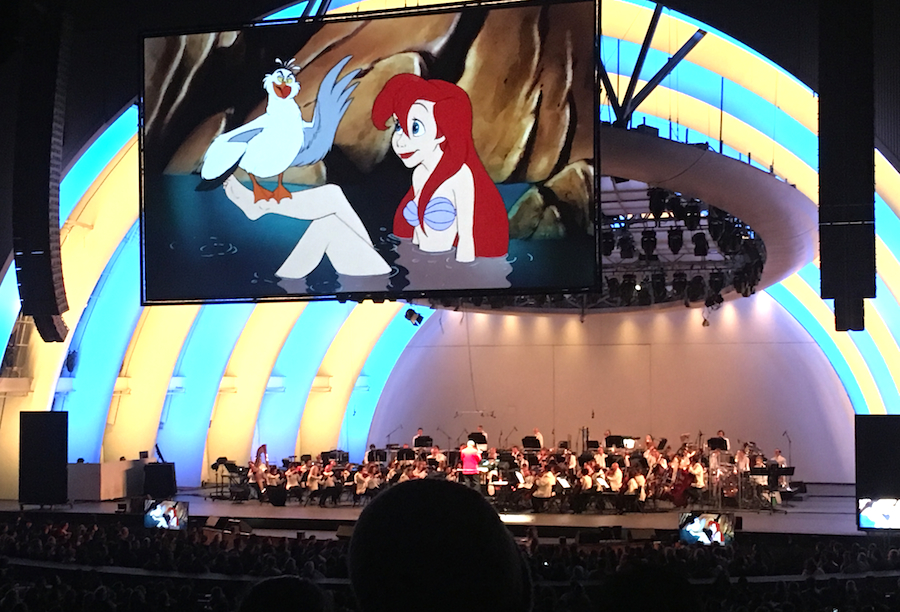 I remember when I saved up every quarter I had from my piggy bank just to buy a VHS copy of the 1989 Disney classic The Little Mermaid. Those memories came rushing back Monday night at the Hollywood Bowl, as Disney brought back to life this unforgettable gem in front of a live audience.
With stars like Rebel Wilson (Ursula), Darren Criss (Prince Eric), John Stamos (Chef Louis), Tituss Burgess (Sebastian), andNorm Lewis (King Triton) accompanied by a live orchestra, I definitely felt "part of this world". Fans cheered as each one of these characters came out on stage and followed along as different moments from the movie were projected onto a huge screen above the performers. It was a great energy all around!
We also received a special treat as Jodi Benson, the original voice of Ariel, became the highlight of the night by making a guest appearance; singer Sara Bareilleshad played Ariel the two previous nights. Here's a behind the scenes of Jodi's original recording session:
I must say that I was pretty impressed with Wilson's portrayal of Ursula. That's a tough part to play, but her comedic gestures on stage won the audience over immediately. (My favorite part was when she stole Ariel's voice and then inserted it in her cleavage!)
Criss also did a great job playing Eric and came on stage saying "I can't play the flute, but I can play the guitar!" I was a little unsure of how Stamos would do, but he surprised us all when he took over as the conductor towards the end of "Les Poisso". He really delivered!
Lastly, the audience loved seeing "Unbreakable Kimmy Schmidt" star Tituss Burgess and his energy during his performance of both "Under the Sea" and "Kiss the Girl".
Disney lovers of all ages showed up with their families and friends and many dressed up as their favorite characters from the movie. The most popular costume was, of course, Ariel, though I did spot a few Prince Erics. They even held a costume contest, where contestents were brought on stage and a winner was announced. The first place winner was an Ursula costume. 
During the pre-show, Criss gave us a special treat from Brad Kane (the original voice of Aladdin) and Susan Egan (Broadway's Belle), who performed individual numbers from their shows and a duet of "A Whole New World". The entire show culminating with live fireworks. This was definitely a magical evening to remember!
Check out more pics from the event below!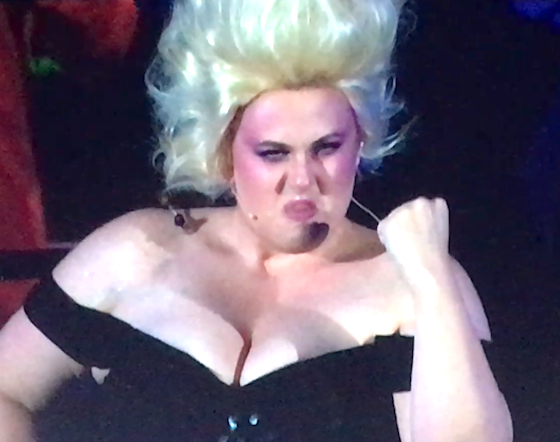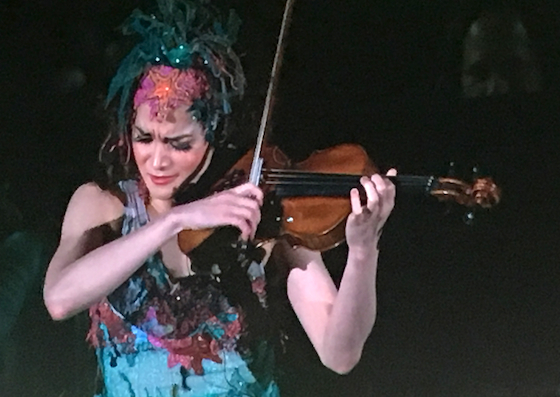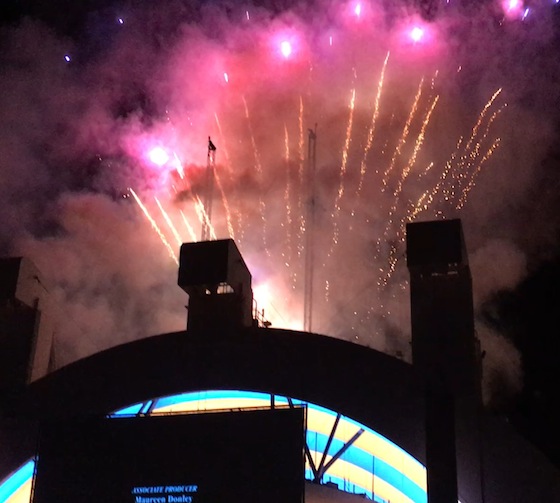 - Mary Clavering, YH Staff