Get Your True Crime Docuseries Fix With Netflix's "The Innocent Man"!
Written by Meg Spaulding. Published: January 04 2019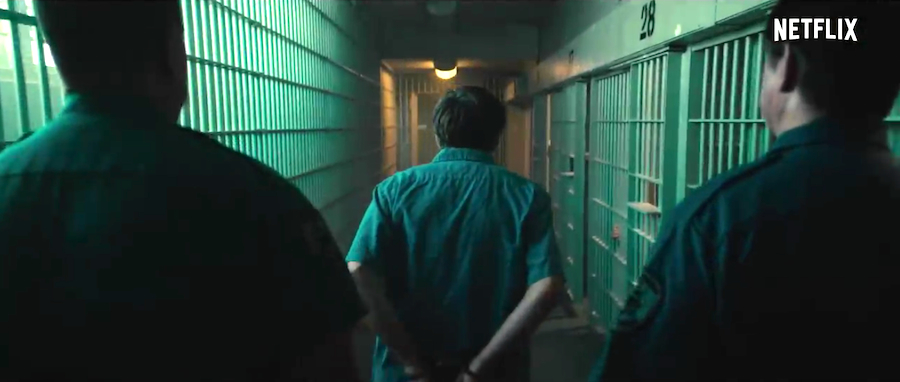 If there's one thing Netflix knows how to do, it's the "I didn't do it" show. The idea of the "wrong man", the falsely imprisoned, is one that they, and we, seem to keep coming back to. We were outraged during "Making a Murderer", suspicious during "The Staircase", and now we've come to feel like wise old viewers during "The Innocent Man", solemnly nodding along when someone says the criminal justice system makes mistakes. We know. We've seen it. "The Innocent Man" is less about suspense and more about acceptance. Sadness, instead of suspense, comes from the fact that we're right, and that we've learned how useless our righteousness is. Despite that, it's a really good show to watch, especially if you missed hearing a man with an interesting accent talking on the phone from prison assuring his innocence with a lot of "you knows" sprinkled in. And for the record, Tommy Ward is a lot more likable than Steven Avery.
"The Innocent Man" is a 6-part series based on the John Grishambook of the same name. I feel I can say this without ridicule here -- I tried reading a John Grisham book about a jury once, but I never finished it because I didn't understand what was happening. To be fair, I think I was probably 12. Grisham is actually a very popular crime writer—in the past, you've probably seen your parents reading one of his books during your soccer game/karate class/swimming lesson, etc. The Innocent Man was his first and only non-fiction book, although the story is crazy enough to sound like fiction. The Innocent Man follows the story of two murders in Ada, Oklahoma: Debbie Carter in 1982 and Denise Haraway in 1984. A series of coerced confessions led to 4 suspects, 2 for each murder. Without ruining the suspense, I will say that all 4 of the men accused claim they didn't do it, and only some are eventually exonerated.
If you're an optimist, tuning into this series might uplift you just a tiny bit. Sure, the criminal justice system, especially in small, rural, corrupt towns, finds a way to smush whoever it wants to under its boot. That's "The Innocent Man"'s theme, but that's not its main power. Its main power comes from the strength of its survivors.
There are many survivors in Ada, Oklahoma. There are the relatives of Debbie and Denise, who have emerged from their grief to let us viewers into that lightless world. Debbie's cousin funneled her anger from the wrongful conviction of her cousin's supposed murderers into research, and she now teaches about and advocates for the wrongfully convicted. There are the survivors of the criminal justice system, victims of bunk science and strongly-held principles. Ron, Dennis, Tommy, and Karl, (you'll learn these names, don't worry) are all (theoretically) victims of the suspiciously succinct legal process in Ada. Ron and Dennis literally, provenly, were wrongfully convicted, but surviving prison is not an accomplishment that leaves you without scars. Then there are the survivors of poverty, men and women abused by an economic system that has left them in the dust, with nothing to show besides a rightful distrust of authority that will get them nowhere. In this story, from interviews on their front porches and in front of their VHS collections, they are our heroes.
There are people in this story who did not survive. Of course, Debbie and Denise, who "The Innocent Man" pays a lot of time and respect to, which makes for a better, more well-rounded show. There are other victims, though, of varying circumstances, and you'll see for yourself just who is equipped to make it out without a scratch in Ada. If anyone.
Now, I know this is all starting to trend toward the dramatic. Well, that's what you're in for with "The Innocent Man". As if the story wasn't dramatic enough, the series adds its own touches of pathos through visuals and editing. The show can be quite haunting, especially in its moments of simplicity. Certain everyday moments feel calculated to create a goosebump-y effect, and I will say, it works. This is based on a John Grisham book, after all. Find a good armchair because this show will have you feeling like a seasoned lawyer as you watch. But don't worry, even the best armchair lawyer can expect a few serious twists during this engrossing, eerie, entertaining show.
(Image via Netflix)
- Meg Spaulding, YH Contributing Writer