4 of The Realest Netflix Descriptions!
Written by Alexandra Tirado. Published: January 03 2019
Ah, Netflix. The real ride or die, the late night friend, and best cuddle buddy. Also, turns out, that beside all of that, it is has real clever way of describing its series and movies. Sure, Netflix tries to be as helpful as possible with their descriptions, but some of them are so spot-on that they can't help to be funny. Here are four of the realest Netflix descriptions around:
"Gossip Girl"
Try as you might, I don't think anybody could come up with a better summary of "Gossip Girl". Not even Gossip Girl help self could come up with a better burn for these Upper East Side students. I guess all that's left to say is, "xoxo, Netflix."
How The Grinch Stole Christmas
Again, there is not much to be debated in that synopsis. But one thing is for sure, the person who wrote that is definitely a Christmas fan and is so not okay with whatever "silly reasons" the Grinch had to hate Christmas.
"Frasier"
Real burn on Frasier and his family, huh? The 37-time Emmy-winning show is indeed mostly focused on the main character Frasier Crane (Kelsey Grammer) and his family. Between his father, a retired police detective, his fellow psychiatrist brother, and his father's eccentric caretaker, you can hardly call Netflix's take inaccurate...
"The IT Crowd"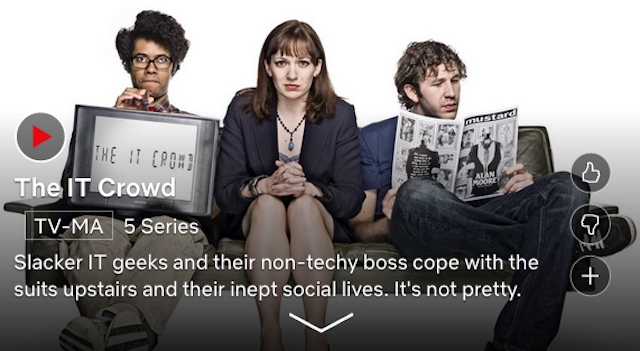 Talk about real descriptions. The beloved U.K. series, "The IT Crowd", is a fan favorite with U.S. and German versions molded after it. However, much like other popular shows like "The Office", its characters can be a little far from endearing at first glance...
Kudos to the description writers over at Netflix. You are truly doing the lord's work!
(Image via Philip Ramey/Corbis/Getty Images)
- Alexandra Tirado, YH Contributing Writer