Catching Up With... Olivia Holt!
Written by Sarah Osman. Published: October 11 2017
Actress and musician
Olivia Holt
is known for her roles in the Disney shows
"Kickin' It"
and
"I Didn't Do It"
(as well as
several visits
to the
YH Studio
), and she has now expanded into film and other TV roles. She currently stars in the new film (based on the book of the same title by
Ron Hall
),
Same Kind of Different as Me
, which follows an art dealer (
Greg Kinnear
) who, at the request of his wife (
Renee Zellweger
), befriends a homeless man (
Djimon Hounsou
). 
She will also star in the new Freeform series, "Cloak and Dagger", which is based on the Marvel series of the same name. In addition to all of that (Holt is one busy girl!), she is also a musician. She sang the title song for the adorable DisneyNature film, Bears, and just released a new single called "Generous".
Originally from Mississippi, Holt is full of southern charm (and is quite brainy). During our chat, we discussed her new film, song, and how to win a game of chess:
YH:  Tell us a bit about your new film, Same Kind of Different as Me.
OH: This is a true story about how one woman helps mend her family back together as her and her art dealer husband befriend a homeless man. Also, it is very important to watch this film with tissues. Very. Important.
YH: Did you read Same Kind of Different as Me? What first drew you to the role?
OH: I had only heard of the book when I first signed onto the project, then began reading it before filming. The story itself is so captivating. It has every element of hope, sacrifice, hardship, and heart. Which is ultimately why I'm so grateful to be a part of this project. I also go to meet Regan Hall, who I had the pleasure of portraying in the film, and I loved getting to know her and hearing her side of the story.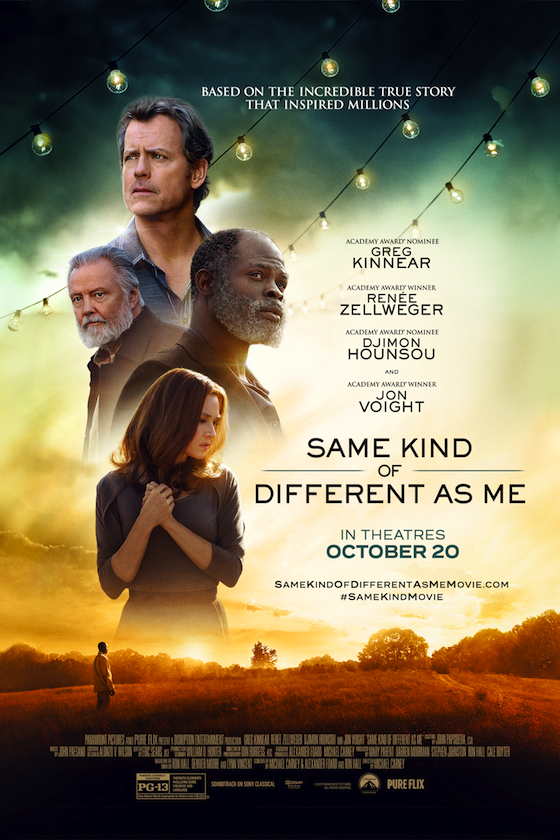 YH: Tell us about your new single "Generous".
OH: I listen to music for all sorts of reasons. To jam out, to fall asleep, to dance, sometimes cry, or legitimately get in my feels. And I'm currently living my most pumped life. I wanted to make music that made me feel every feeling I've been feeling, confident, wild, sexy, bold, and strong. When I first heard "Generous", it was the perfect combination of all those feelings. I also got mad Prince vibes on the song, who I love, so it was pretty much perfect.
YH:  Tell us about the music video to "Generous".
OH: The first initial thought when thinking of a video for "Generous" included, a lover. But the ever so awesome director,Chris Applebaum, stepped into my life with this genius idea of running around a hotel, trying on other people's lives, and escaping mine for a day. It was the perfect video and opportunity for me to showcase so many layers of who I am as an individual and as an artist.
YH:  You were on your school's chess team. Any tips on how to win a chess game?
OH: Protect your king at all costs. Then take your opponent down. I'm making it seem so much easier than it actually is. Best of luck.
Same Kind of Different as Me
will hit theaters October 20. Keep up with Olivia on
Twitter
.
(Images via Paramount Pictures)
- Sarah Osman, YH Contributing Writer