Get Hype for the New Disney Channel Original Movie, 'ZOMBIES'!
Written by Diego Pineda. Published: February 16 2018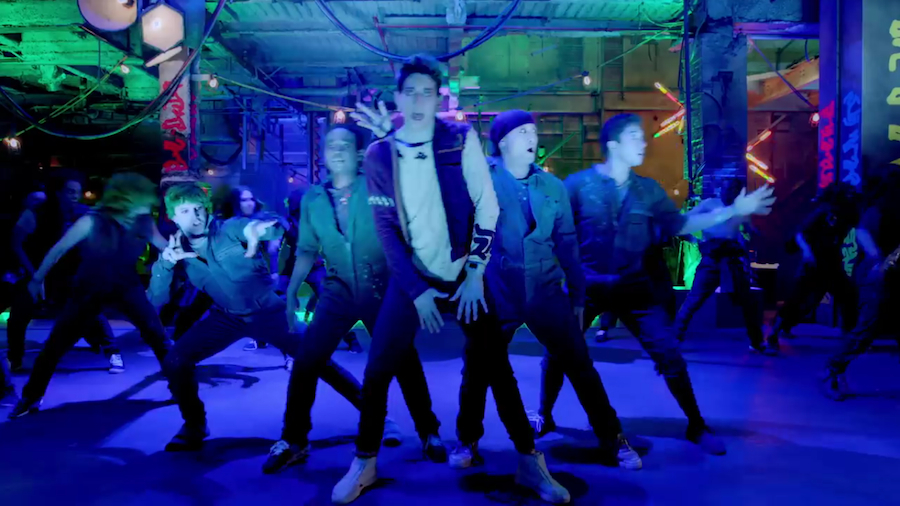 Cheerleaders meet Zombies in the upcoming Disney Channel Original movie, ZOMBIES! Who would have thought these two groups would ever stand side by side in a movie?
The suburban town of Seabrook will change forever once zombies from Zombietown are allowed to interact with the rest of the humans since they no longer pose a threat.
Meg Donnelly ("American Housewife") stars as Freshman cheerleader Addison, along with Milo Manheim as Zed, a zombie who wants to join the football team.
With the first day of classes coming to Seabrook High School, this will be the first time humans and zombies interact in school. Will they learn to get along? It will be up to Addison and Zed to help them solve their differences.
Watch a sneak peek of the movie in this trailer:
Addison will have to decide whether she wants to be friends with Zed or the cheerleading team, the top social group in school who does not approve of their friendship. Which would you choose?
As the drama unfolds, the movie will be full of pop and hip-hop songs, dances, and, of course, cheerleading routines! The Descendantsmeets High School Musical in this new DCOM and we're already loving their soundtrack.
Check out "Bamm", a catchy song that you need on your playlist after watching ZOMBIES!
Trevor Tordjman ("The Next Step") also stars as Bucky along with Carla Jeffrey ("Curb Your Enthusiasm") as Bree, Kylee Russell ("Jump in!"), and James Godfrey ("The Swap) as Bonzo.
Be sure to tune in to the premiere of ZOMBIES tonight at 8pm on the Disney Channel!
(Image via Disney Channel)
- Diego Pineda, YH Contributing Writer