Get a Taste of Stars Hollow with The Official "Gilmore Girls" Cookbook!
Written by Hannah Shariff. Published: May 06 2022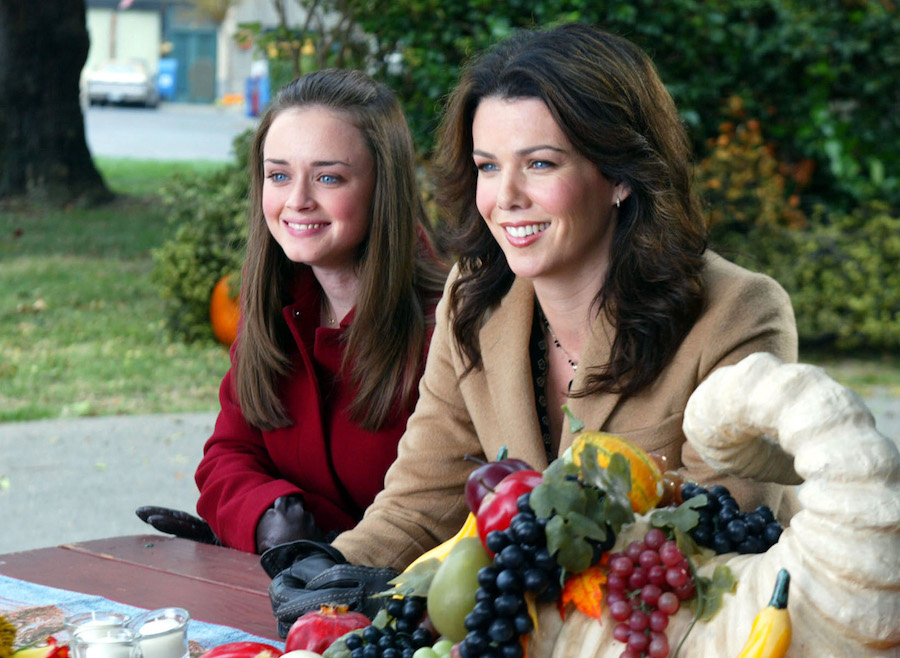 "Gilmore Girls" was iconic for a lot of reasons. Of course, the dynamic fast-talking duo that is Lorelai and Rory was what drew in fans for the entirety of the 8 season-long series. But it was all of their little quirks that made us fall in love with the mother/daughter team. From the movie nights to the tag-team effort to bully Luke, Rory and Lorelai were always keeping Stars Hollow from being too tranquil. 
Amidst all of their antics, one thing remained constant: their indomitable stomachs! 
There wasn't a single scene where the pair weren't eating their hearts out. Or wishing they were eating their hearts out. 
So, it only makes perfect sense that the show is releasing a cookbook themed around some of the craziest recipes featured in the show. Gilmore Girls: The Official Cookbook features over 50 recipes including "Luke's Special Omelet" and "Sookie's Survival Margaritas". 
The collection of recipes also includes inspired menu items from Dragonfly Inn, Weston's Bakery, Al's Pancake World, and, of course, Luke's Diner. If chefs want to get fancy, some recipes are taken straight from Emily and Richard's dinner table.
The book also includes photos from the series that tie in with the recipes. For chefs that might not be as talented as Sookie, there are also step-by-step instructions and photo examples. The book also includes some tips curated by Sookie, snarky hosting comments from Michel, and some much-needed wisdom from Lorelai and Rory. 
While it is still unknown if we will see the second season of "Gilmore Girls: A Year In The Life", hopefully this cookbook will stave off some of the burning questions that all fans have. Until we finally figure out the details behind the tragic last line of the show, Santa Burgers and Blueberry Shortcakes are begging to be made.
Gilmore Girls: The Official Cookbook hits shelves on May 10!