George R.R. Martin Producing New Sci-Fi Series for HBO!
Written by Sarah Osman. Published: April 07 2015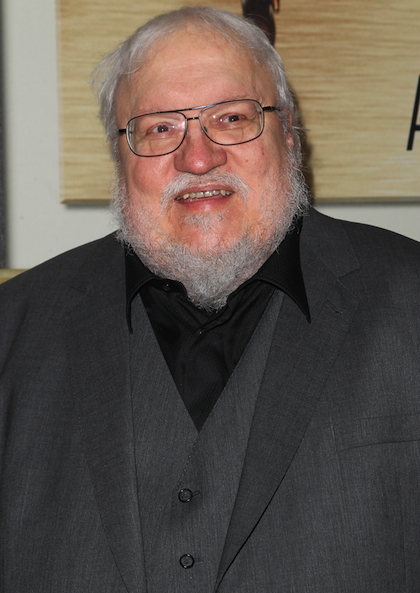 Looks like fans of the A Song of Ice and Fire fantasy series will have to wait just a little bit longer for George R.R. Martin to release the sixth book, The Winds of Winter. It isn't because he is simply lollygagging, though -- he's working on a new series for HBO! He will be teaming up once more with "Z Nation" producer Michael Cassutt, who previously worked with Martin on his version of "The Twilight Zone".
Martin will help oversee the writing on a new show called "Captain Cosmos", which is set in 1949 and follows a science-fiction writer as he creates a series that tells stories no one else will dare to tell. I'm not entirely sure what that means, but hopefully this fictional writer won't kill off his characters with the tenacity that Martin does.
Despite his new gig, Martin is still intent on finishing The Winds of Winter as soon as possible. Last week, he released a new excerpt focusing on everyone's favorite little bird, Sansa Stark, who is still stuck in the Vale pretending to be the bastard daughter of the disgustingly devious Littlefinger. Martin has also dropped a few hints as to what we can expect from Season 5 of the HBO series (even though it only barely follows the novels at this point; see previously mentioned TWoW Sansa preview chapter), including the revelation that showrunners David Benioff and D.B. Weiss will be killing off characters who do not die in the books. They might be even more bloodthirsty than Martin!
Are you excited for "Captain Cosmos"?
(Photo via FayesVision/WENN)
- Sarah Osman, YH Staff