"Eighth Grade" Takes Us Back to The Fears and Struggles of Middle School!
Written by Diego Pineda. Published: April 30 2018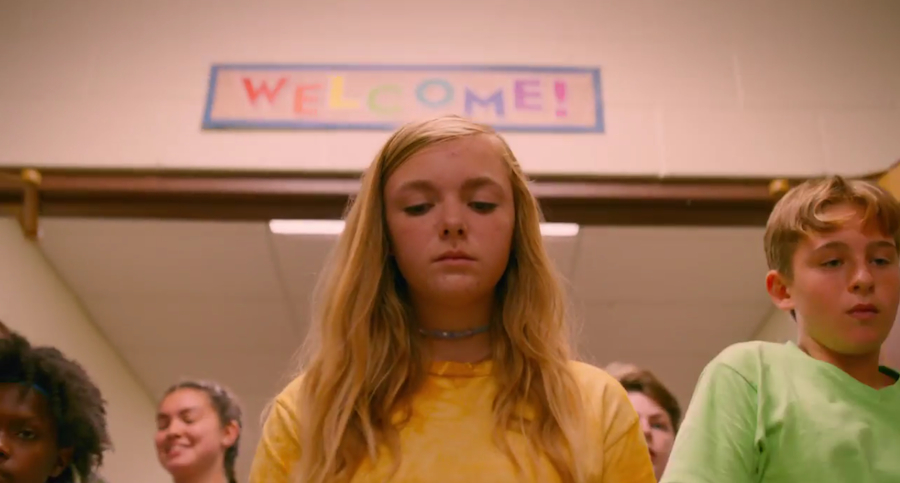 Dealing with crushes, social media anxiety, puberty, and mean girls can be a lot for an 8th grader, amirite? Kayla (Elsie Fisher) goes through all this and more in Eighth Grade.
This A24 film follows Kayla's journey in the last week of eighth grade as she tries to put herself out there and be noticed. She even has her own Youtube channel where she tells her viewers to be themselves wherever they go. Though she spreads self-confidence, she is the quite opposite when she is not on camera. Kayla is shy, awkward, and quiet.
In the trailer, we get a sneak peek of her eighth grade superlative for "Most Quiet" and sitting alone in the cafeteria. She even tries to talk to the so-called "popular girls" but they are too into their phones to pay attention to her!
This coming-of-age story is written and directed by stand-up comedian and actor Bo Burnham (The Big Sick), who himself actually gained fame through his videos on YouTube. The movie is meant to show the impact the Internet, especially social media, is having on teenagers today. It hopes to show that going online is not all fun and games when it comes to the reality behind the cute filters, likes, and pics that everyone shares.
13-year-old Kayla's story is meant to serve as a teaching tool for all ages at a time when Snapchat, Instagram, and other social media platforms are so dominant in our daily lives.
Also starring in the movie are Josh Hamilton as Mark,Emily Robinson as Olivia, Daniel Zolghadri as Riley, and Greg Crowe as Principal McDaniels.
The film was a standout in Sundance this past January and has received praise from critics. It will be coming out in theatres on July 13, 2018!
(Image via A24)
- Diego Pineda, YH Contributing Writer