G.I. Joel, the All-American Hero? "Community" Set for G.I. Joe Parody Episode!
Written by Sarah Osman. Published: March 26 2014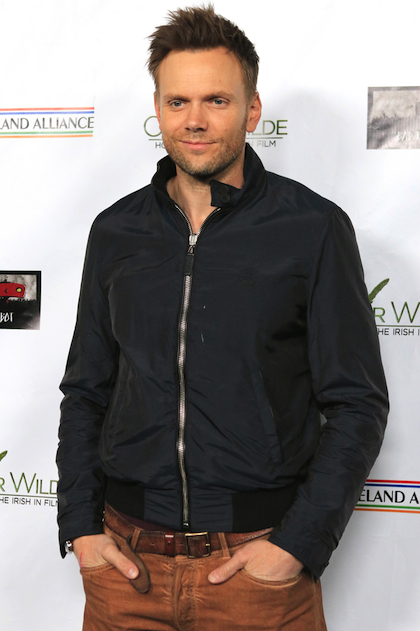 In "Community"'s continuing quest to encompass every aspect of pop culture into the world of Greendale, the show has next decided to air a G.I. Joe parody. Yep, you read that right -- the lovable students of Greendale are set to be reimagined as actual G.I. Joe characters. The episode, entitled "G.I. Jeff", will air on April 3rd and will start off right as G.I. Jeff battles Cobra in the rough, tough world of G.I. Joe before a very "Community"-esque incident occurs and turns things awry.
The unofficial leader of the study group, Jeff (Joel Mchale), will star as Wingman (complete with his own wings and backpack), while the sweet-as-sugar Shirley (Yvette Nicole Brown) will take a very unsweet like turn as Three Kids. Hopefully Britta (Gillian Jacobs) won't "britta" it as Buzzkill, and Annie (Alison Brie) turns Tight Ship into quite the babe. There is no word yet on who the rest of the gang at Greendale will play, or what sort of G.I. Joe-inspired ensemble Dean Pelton (Jim Rash) will prance out in.
This is, of course, not the show's first foray into the world of animation; it's actually the fourth. To date, "Community" has dabbled in puppets, 8-bit, and stop-motion claymation. I actually was never much of a G.I. Joe girl (I preferred creating fantastical worlds with my stuffed animals), so I'm going to rely on all of you to tell me how accurate "Community" nails the world of the All-American Hero. Despite not being a fan of our favorite '80s troops, I'll still be tuning in on April 3; I always enjoy when "Community" decides to go as surreal as a Salvador Dali painting.
Will YOU be watching?
(Photo via Dave Bedrosian/Future Image/WENN)
- Sarah Osman, YH Staff