Full Breakdown of the First 'Star Wars: The Last Jedi' Trailer – What Could It All Mean??
Written by Katie Marzullo. Published: April 14 2017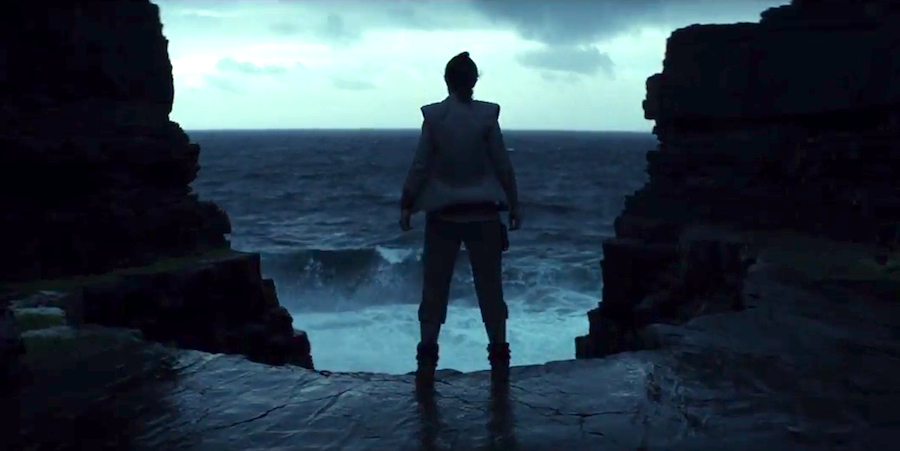 Apologies to the folks on the International Space Station right now, for there's no doubt they could hear my fangirl squeeing this morning from outer space.
But it's only appropriate, because bright and early this morning, during the panel for Star Wars: The Last Jedi at Star Wars Celebration in Orlando, Florida, director Rian Johnson rolled out the first trailer for the upcoming 8th installment of the space saga, and superfans everywhere had a collective nerdgasm.
In addition to the new trailer, a teaser poster and several production photos were released as well – a virtual cornucopia of Star Wars goodness. I can barely contain myself, folks.
But I shall pull myself together long enough to break down the trailer piece and piece and see what sorts of clues and amazingness we can glean from the 2-minute clip!
First, take a looksee for yourself and for reference below.
We open, as usual, on a planet, presumably Ach-To, where we last left Rey (Daisy Ridley) and Luke Skywalker (Mark Hamill). We then get our first look at Rey as she stumbles and tries to catch her breath. Perhaps she just had a wicked Force vision and learned something traumatic about herself or Luke or Kylo Ren??
We then hear the dulcet voice of Luke, as he advises Rey to "breathe… just breathe."
Then we see Rey's hand surrounded by some small, floating rocks, indicating that Rey's Force powers are becoming stronger. This image also confirms some reports from the set that leaked last year describing floating objects surrounding Rey.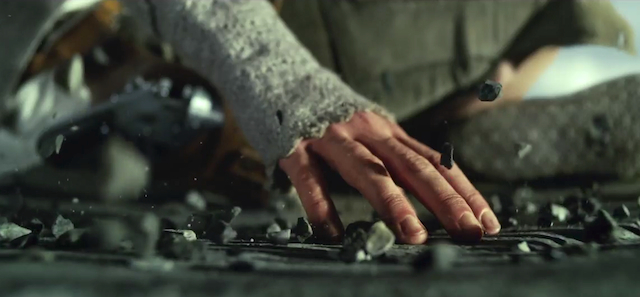 Luke then asks Rey what she sees, and she responds, "Light. Darkness. A Balance." Her words are juxtaposed with images of General Leia (representing Light), Kylo Ren's demolished helmet (representing Dark), and then something which looks like conveniently-lit books or scrolls followed by a map(?) with a symbol that matches the light pattern of Rey's lightsaber in the teaser poster.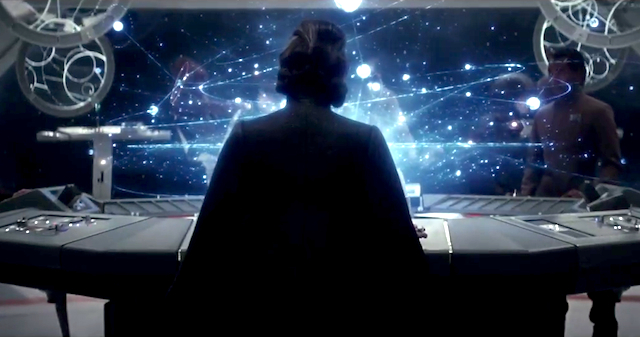 This definitely piqued my interest, because I have long maintained that Rey will be the one to find that ever-elusive Balance in the Force… likely by becoming not a Jedi nor a Sith, but something in between… what many refer to as a Gray Jedi. This theory is also supported by the teaser poster, which prominently features Rey, Luke, and Kylo Ren – clearly the three central figures of Episode 8 -- and the lightsaber she wields which separates Luke and Kylo mirroring the symbol we are shown as she says "balance". As long suspected, I feel this indicates that the main theme of this film will be Rey experiencing a push-pull between Luke and Kylo, questioning her own loyalties and being tempted by both sides of the Force.
We then move on to other images in the trailer, including: Finn (John Boyega) in his recovery capsule (after taking a helluva blow to the back from Kylo in the previous film); Poe Dameron (Oscar Isaac) doing his hero thang and looking fly while doing it, accompanied by his trusty droid pal, BB-8; and, of course, lots and lots of explosions.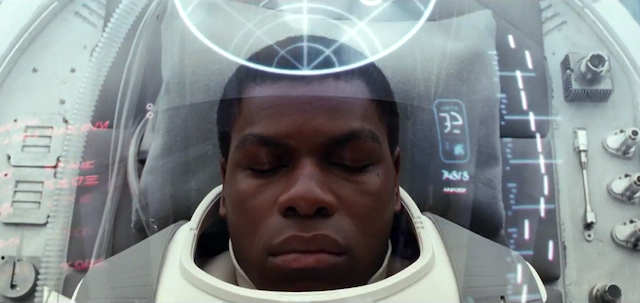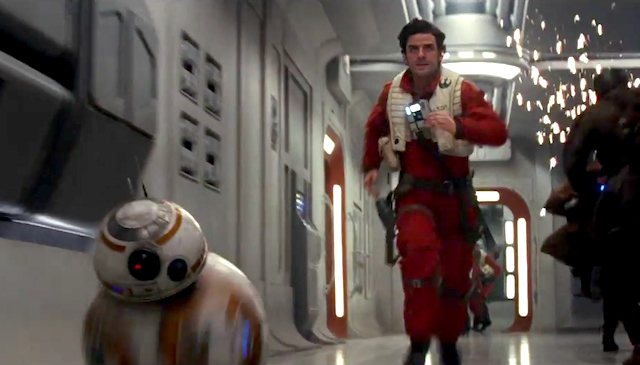 Then we see two shots of our main adversaries back-to-back – Rey running toward something, lightsaber in hand, with a look of determination and rage on her face, followed by our first look at Kylo Ren (Adam Driver), unmasked, sporting that gnarly scar care of Rey at the end of The Force Awakens. His own signature lightsaber is focused in on someone or something, while an inferno rages behind him. I've already seen some speculation that this image is a flashback from when the Jedi Temple was destroyed (as the image immediately following it shows Luke and R2-D2 watching the temple burn), but the scar would indicate that that's not the case. Whomever/whatever Kylo is staring at, he has mad beef.
The clip closes out with a dramatic shot of Luke standing at the mouth of a cave and stating "It's time for the Jedi to end." WHOA, what?? This is an interesting tidbit indeed, as the main purpose of the First Order in Episode VII was to find Luke in order to eradicate the Jedi, and it appears as if Luke himself is onboard with that objective! Go figure!
So if Luke Skywalker is anti-Jedi himself now, it begs the question: what the heck is he teaching Rey? Has he come up with his own philosophies about the Force?
Well, one thing seems to be clear – this trilogy is all about "out with the old, in with the new". Old beliefs and philosophies will be abandoned for a new era of thought with regards to the Force, and obviously Rey (and probably Kylo as well) will be a part of that new beginning.
Missing from the trailer were some of the newcomers to the trilogy, likeKelly Marie Tran, Laura Dern, andBenicio del Toro; however, we got a glimpse of at least one of them in a series of production photos that Rian Johnson showed off during the TLJ panel (some of which he took himself):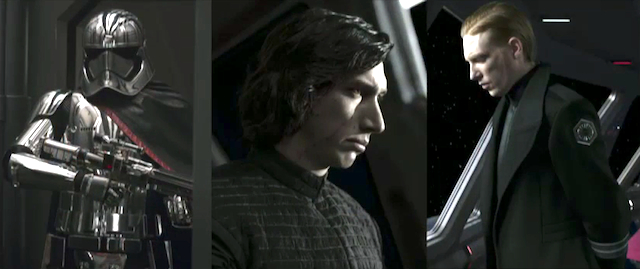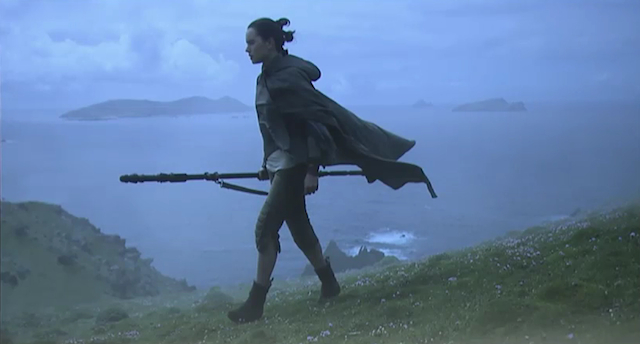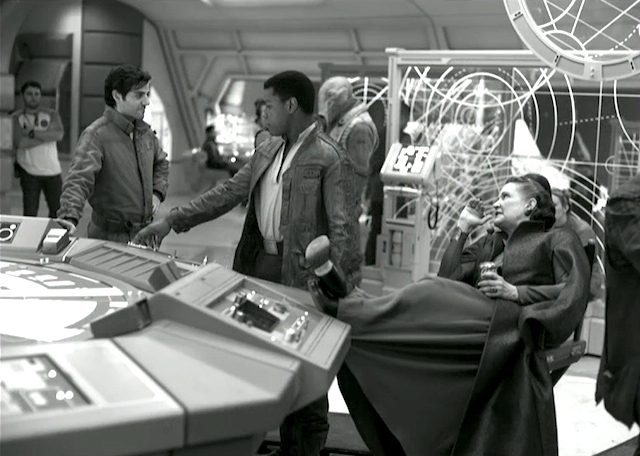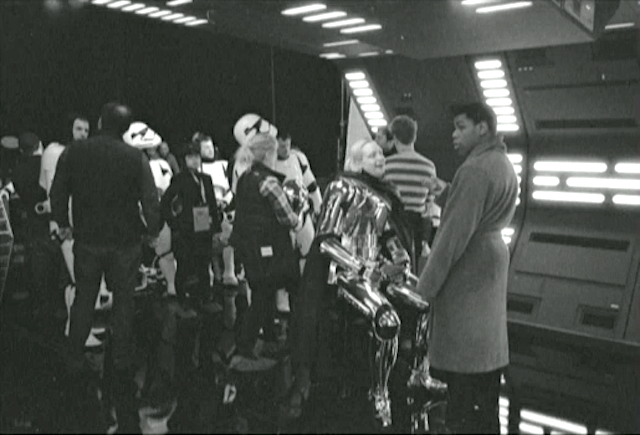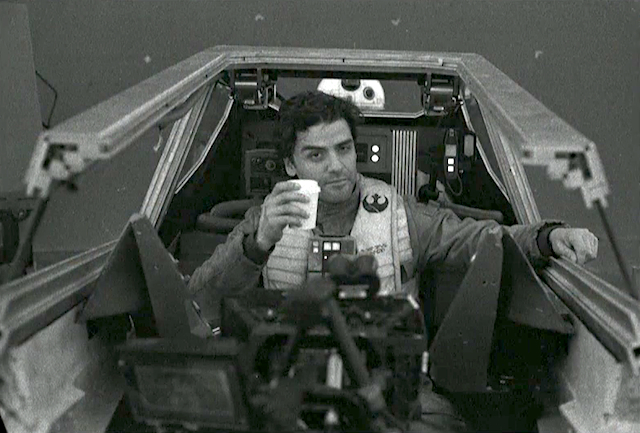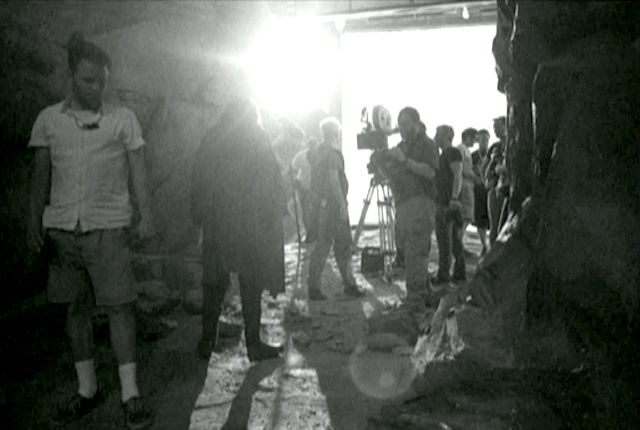 Whew! That is definitely a lot to take in and chew on right now, eh? We were all anticipating some epic stuff to go down at this panel and it did not disappoint!
December 15 cannot come quick enough! May the Hype be with you!!!
(Images via Lucasfilm/Rian Johnson/YouTube)
- Katie Marzullo, YH Staff Editor