From Page-Turner to Blockbuster: 5 of Our Favorite Books Headed to The Screen!
Written by Kyla Killackey. Published: August 10 2018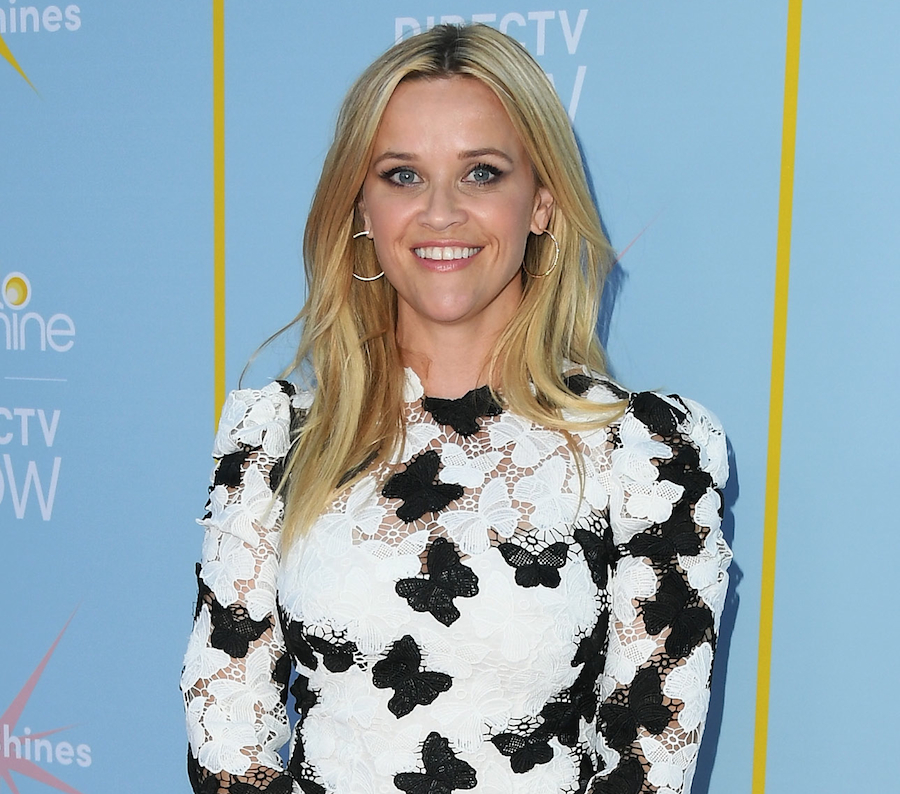 From twisted town dynamics to mind games and mystery, a ton of our favorite books are being taken from the page and turned into on-screen epics. Below is a list of the books we are most excited to see adapted to TV or movies:
1.Where'd You Go, Bernadette? by Maria Semple
This is the story of 15-year-old Bee... well, really it's the story of 15-year-old Bee's notorious mother, Bernadette. When agoraphobic Bernadette disappears just days before her family's scheduled trip to Antarctica, her daughter must follow a scattered trail of communication and clues to try and piece together the mystery of where her mother has gone. Along the way, Bee discovers a hidden past that might just be the key to unlocking her family's future.
Richard Linklater is adapting Maria Semple's sensational novel, with newcomer Emma Nelsonslated to play Bee. Cate Blanchett andBilly Crudup will star as Bernadette and her husband Elgie, respectively. The cast will be rounded out withLaurence Fishburne, Judy Greer, and Kristen Wiig (this is legitimately the cast of my dreams!!!!).
2.Beartown by Fredrik Backman
In a small town that's slowly slipping into forest, a tiny community rests all of its hopes and dreams on their junior ice hockey team, which is about to compete in the national semi-finals. When a violent act leaves a young girl traumatized, the residents of Beartown are left to grapple with the fallout and struggle to decide what price they're willing to pay for their big dream. Through a patchwork of voices, Beartown explores the stories of these people, the secrets that threaten to rip them apart, and the hope that brings them all together.
Filmlance International has auctioned the rights to Backman's novel, and we're told a TV show is in the works. It's like "Friday Night Lights" but on ice!
3.One Of Us Is Lying by Karen McManus
In McManus's debut novel, five high school students walk into detention, but only four walk out. Each of the four remaining students -- a Yale bound brainiac, a homecoming queen, a bad boy criminal, and an all-star jock -- have motive to kill, but what if someone else does too? One Of Us Is Lying takes a deep dive into the secrets we keep and just how far we're willing to go to protect them.
E! snagged this one an is currently working on developing into a teen thriller for TV. Think The Breakfast Club meets "Pretty Little Liars"… juicy!
4.The Girl Before by J.P. Delaney
This one is a psychological thriller about a beautiful home and the shadowy architect who owns it. This is no normal landlord -- when Jane moves into his home after a personal tragedy, she's told that to live there she must leave everything she owns behind, no personal effects of any kind. Soon Jane learns of the girl who died in the home just three years before her, and as she begins to unravel the mystery of what happened, she may just end up experiencing the same horrors as the girl before.
Ron Howard (!!!) will be directing the movie adaptation of Delaney's thrilling novel for Universal.
5.Little Fires Everywhere by Celeste Ng
This may be last on my list, but it certainly isn't least. In fact, this is my favorite book in recent years, and from what I know so far, may be one of the best adaptations as well. Little Fires Everywhere is the story of the intertwined fates and fallouts of two families living in the seemingly idyllic suburb of Shaker Heights. When Pearl and her mother Mia move to town, the enigmatic pair throw a wrench into the perfectly planned lives of the Richardson family. We follow author Ng's beautifully tangled web of friendship, parenthood, secrets, and betrayal that quickly spiral out of control and will change the lives of countless Shaker residents.
Buckle up for this one! Kerry Washington and Reese Witherspoon have both signed on to star in and executive produce Little Fires Everywhere as a limited series!!!! Witherspoon's company, Hello Sunshine, claimed the rights in a bidding war, and after the success of "Big Little Lies", I cannot wait to see what she does with this. Seriously, this is a must-read and is sure to be a must-see!
So there you have it, with only one month of summer left, you better pack in your last few beach reads while you still have time. I recommend every one of these and will be back with updates on each of their adaptations as they come!
(Image via Jon Kopaloff/Getty Images)
- Kyla Killackey, YH Contributing Writer