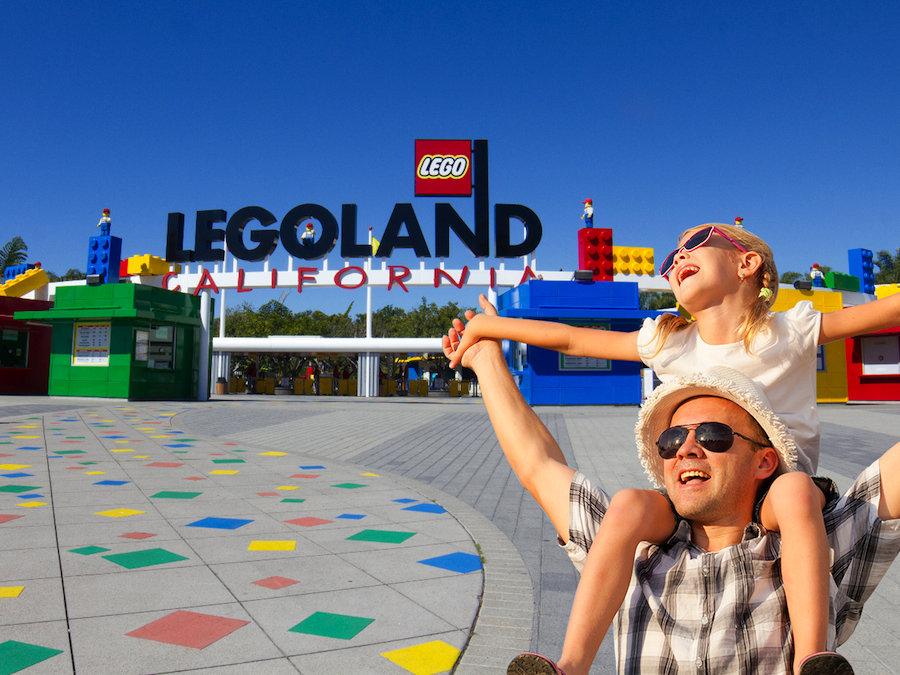 Beat The Heat With Cool New LEGOLAND® Attractions!
Published: 08-10-2018
The LEGOLAND® California Resort is magical. And when you add the experience through a child's eyes, there is nothing like it.
Just this year alone, LEGOLAND® -- which is only about 90 miles south of Los Angeles -- went and upped its fun factor by adding two new fun-tastic elements to its already huge list of rides and attractions – the LEGOLAND® Castle Hotel and the LEGO® City Deep Sea Adventure Submarine Ride.
The park is so super-duper that even supermodel Alessandra Ambrosio visited this summer with her brood in tow.
Let's talk about the new stuff… Once you step foot on the property of the LEGOLAND® Castle Hotel, you are transported to another world where LEGOS® are life and fun is a given. From the main lobby -- that has a literal slide in it plus a LEGO® pit for kids, elevators with talking wizards inside, to every guest room -- the hotel boasts 250 themed rooms (Royal Princess, Knights and Dragons, and Magic Wizard) each with a LEGO® play area plus free gift for kids; you are reminded that you are inside a castle. The hotel's restaurant is appropriately called Dragon's Den too.
Guests onboard the LEGO® City Deep Sea Adventure Submarine Ride literally go underwater to discover a beautiful world filled with real sea animals. Through the use of touchscreens at each porthole inside the sub, kids (and adults too!) can help the LEGO® minifigure dive team identify LEGO® treasures throughout the journey to reach one of three levels during the ride: Junior, Senior, and Master Explorer.
Speaking of water and fish, one of my favorite spots in the park is the Sea Life® Aquarium. It is no ordinary aquarium. What LEGOLAND® has done to display life under the sea has to be seen to believe. I already used the word magical, so I will say that it is simply beautiful. And if water is what you are after, especially given the relentless heat wave this summer, you can't really beat the LEGOLAND® Water Park.
So whether you're a part of Young Hollywood, Younger Hollywood, Toddler Hollywood, even Middle-Aged or Old Hollywood, there is something for everyone at LEGOLAND® California Resort. And if you go to the park with a youngster, you may just fall in love with LEGOS® all over again.
(Images via LEGOLAND® California Resort)
- Lesley Robins, YH Staff