HIDDEN ON STREAMING: "Friends From College"
Written by Emmy Freedman. Published: August 08 2017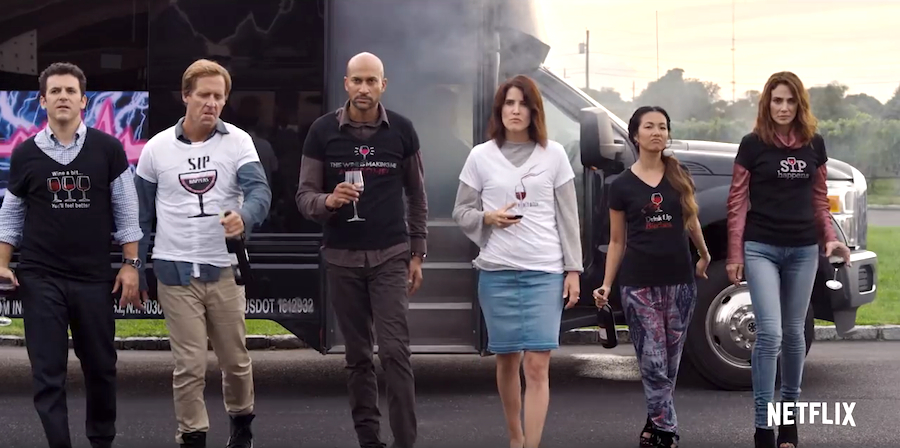 College friends are the real deal. Unlike high school friend groups, which tend to form out of proximity rather than shared interests, college friends have the potential to stick with you for a long time. Maybe you met through your major's classes, or a club that you all joined, but either way you go through many life changes together. Many times, these friend groups evolve into roommates or romantic relationships as you graduate and mature as adults together. That's what's displayed in Netflix's new show "Friends from College" -- except that these pals don't seem like they've matured a whole lot.
The dramedy, which dropped eight 30-minute episodes on July 14, follows six college friends who've stayed in touch over the years but now find themselves all living in New York City. This would be amazing, since they claim to have been a tight-knit group during their days at Harvard, except that two of the friends, Ethan and Sam, have been engaging in an extramarital affair for the last 20 years. Now, living in the same city along with their spouses, things are looking to get a bit messier.
While there are six friends in this group, the main characters include:Keegan-Michael Key as Ethan; Cobie Smulders as his wife, Lisa, who was a freshman when the rest were seniors; and Annie Parisse as Sam, the woman Ethan's having an affair with. Thanks to this strong cast of comedic actors (which also includes Fred Savage,Billy Eichner, and Kate McKinnon), though the plotlines are dramatic, the show itself is full of funny moments. One such comedic aspect is that Ethan's voice changes drastically when he's uncomfortable. In one scene when Max, his friend/literary agent, is delivering him tough news, he squeaks out nearly indecipherable words.
"Friends from College" is a quick and easy watch. There's enough humor and drama packed into each episode to keep the audience hooked and coming back for more to see what happens to this core group of friends' relationships. There's also little drama about living in an expensive city, since each character seems to be pretty well-off. So, for good-natured and easy TV binging, start watching "Friends from College"!
(Trailer NSFW:)
(Image via Netflix/YouTube)
- Emmy Freedman, YH Contributing Writer