Freeform's "Party of Five" Reboot Locks Down Its Leads!
Written by Brooke Sharland. Published: October 26 2018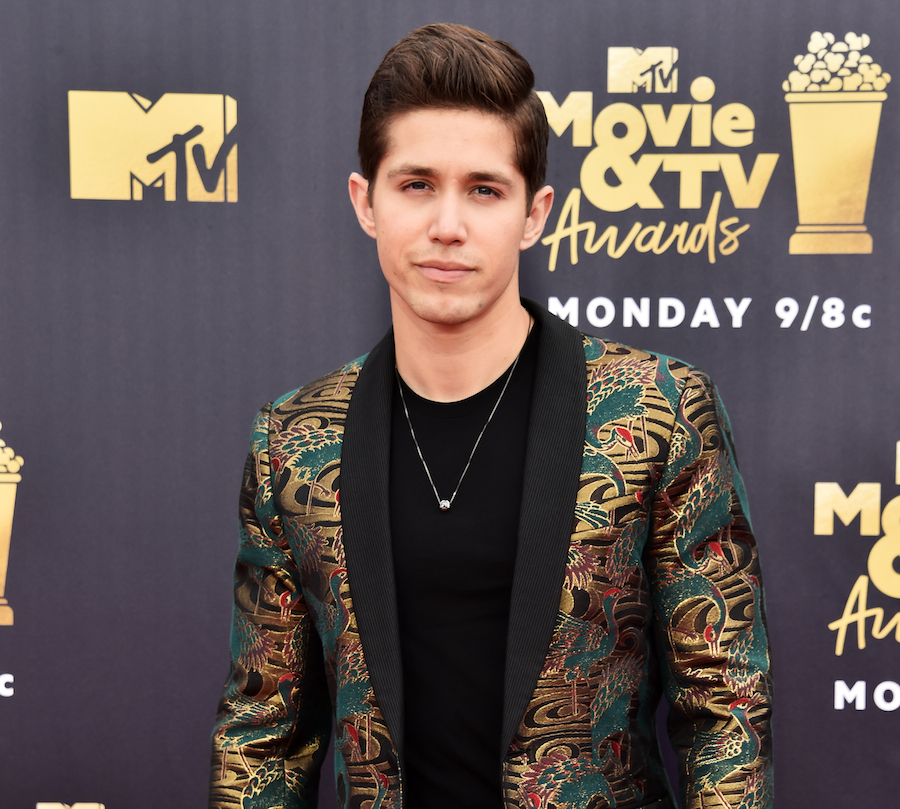 If you were a fan of the '90s show "Party of Five" that ran for 6 seasons on Fox, get ready for an all new reboot with a similar feel to the original but with a plot more relevant to today's climate. And as of this week, some of the core cast for the reboot that will run on Freeform has been revealed!
The original series followed the Salinger siblings, of which there were 5 (hence the title), who become orphans after their parents were killed in a car crash caused by a drunk driver. The series tackled a lot of serious issues in its 6 seasons, including cancer, domestic abuse, drug and alcohol addiction, the loss of loved ones, and more. It also put major stars like Matthew Fox,Jennifer Love Hewitt, Scott Wolf,Neve Campbell, and Lacey Chaberton the map.
The new series making its way to Freeform has a similar idea -- we'll follow the Buendía children, whose parents crossed the border from Mexico to the United States nearly 25 years ago in the to give their son, Emilio, a better life. When the Buendía parents are taken back across the border, the children are on their own. Hopefully, like the original, we'll get to see this show tackle topics that are hard to talk about, like immigration and the current political climate of our country.
So let's take a look at our cast so far, shall we?
First, we have Brandon Larracuente as Emilio Buendía, the eldest sibling and an aspiring musician. He seems to be relishing his freedom after moving away from home, only until his parents' immigration status is threatened. You may recognize Brandon as fan-favorite Jeff Atkins from the Netflix original series "13 Reasons Why".
Next up isEmily Tosta as straight-A student Lucia Buendia, a girl who generally plays by the rules but all of that is disrupted by the issues surrounding her parents' immigration status. You may have previously seen Emily as Leticia Cruz on FX's "Sons of Anarchy" spinoff, "Mayans M.C.".
Our next Buendía sibling is Beto, played by Niko Guardado. In the mix of all the family complications, Beto steps into the role of the head of the family. You'll probably best recognize Niko for his role as Rubén Amaro Jr. on "The Goldbergs".
The last casting announcement is for newcomer Elle Paris Legaspi, who will play 10-year-old Valentina Buendía, who struggles with growing up without her mom.
Because this is a "Party of Five" reboot, you might be thinking, "Where's the fifth sibling in this party?" Well, it's assumed that, like the original, the youngest sibling will be a baby, so that role has not been announced yet.
Creators of the original series, Christopher Keyser andAmy Lippman, are on board to executive produce the pilot with Rodrigo Garcia and Michal Zebede.
There's no official word yet on when we'll get to see this series, but hopefully production for Season 1 will begin early next year so we can catch the show on Freeform next fall!
(Image via Alberto E. Rodriguez/Getty Images)
- Brooke Sharland, YH Contributing Writer