Forever In Your Mind Celebrates 100th DCOM with Musical Medley!
Written by Amanda Baltazar. Published: June 03 2016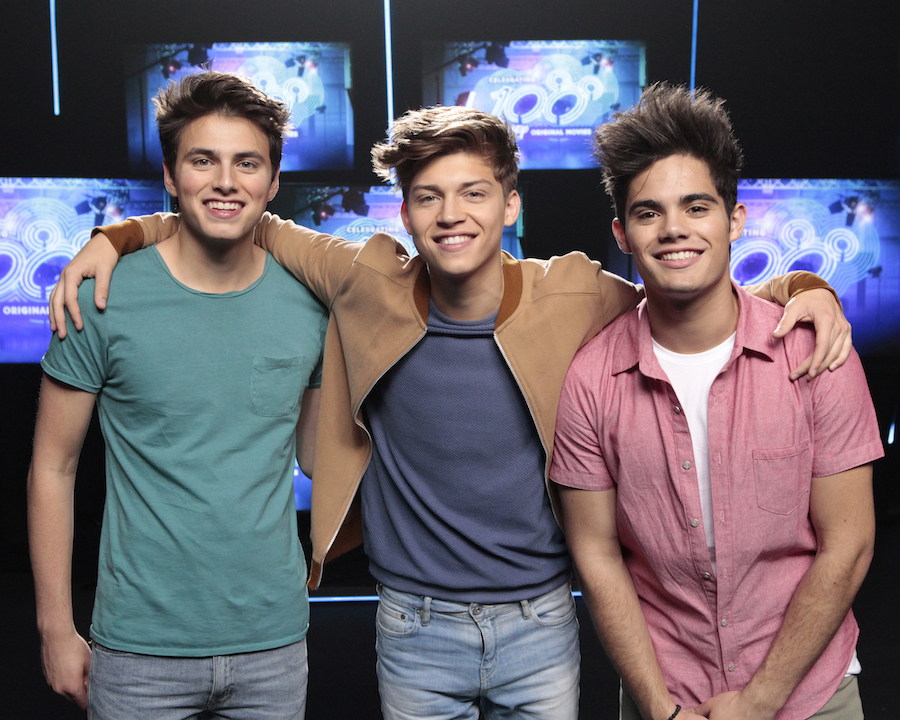 Get hype, you guys, because on June 24, Disney Channel will premiere their 100th DCOM (Disney Channel Original Move)!!!
As a '90s kid, this makes me feel old. But for the Disney Channel, this is quite a milestone! And what better way to celebrate than to revisit the movies that helped get Disney Channel to their 100th DCOM?
Over Memorial Day Weekend, Disney Channel aired a marathon of a number of DCOMs. If you missed it, don't worry, because all throughout the month of June, Disney Channel will be airing a DCOM every day until the premiere of the 100th movie, Adventures in Babysitting, a loose remake of the 1980s classic, starring Sabrina Carpenter,Sofia Carson, andJet Jurgensmeyer!
To commemorate this historic event, Forever In Your Mind have released a DC Classics Medley! Check it out below!
Oh, the memories!
In case you didn't recognize some of the songs in the medley, it included "Rotten to the Core" from Descendants, "Wildside" fromAdventures in Babysitting, "Breaking Free" from High School Musical, "This is Me" from Camp Rock, and "Crusin' for a Brusin'" from Teen Beach Movie.
Forever In Your Mind is a boy band made up of members Liam Attridge, Emery Kelly, and Ricky Garcia, who were put together One Direction-style on "The X Factor" in 2013, and they've come a long way since then! Check out their latest single "Hurricane":
We're so stoked for the premiere of Adventures in Babysitting on June 24. If you need me this month, you'll find me on my couch reliving all my DCOM favorites.
(Photo via Disney Channel/Rick Rowell)
- Amanda Baltazar, YH Contributing Writer