First Look at Michael Fassbender in Danny Boyle's 'Steve Jobs' Biopic!
Written by Kevin Donaldson. Published: May 26 2015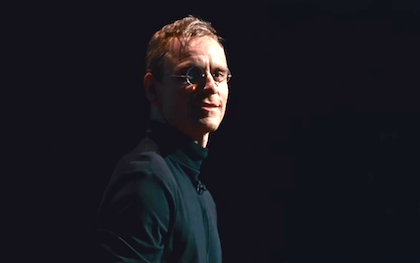 Steve Jobs, the late face of the Apple computer company, lead a pretty extraordinary life. So extraordinary, in fact, that multiple movies have already been made trying to capture that life, but a lot of people don't think that anybody has gotten it right so far. Enter director Danny Boyle (Slumdog Millionaire, Trainspotting) and screenwriter Aaron Sorkin (The Social Network, "The Newsroom") to step up to the plate to try and be the first to get the "Jobs" done right.
The production was halted several times, due to conflicts with the film's original director David Fincher. In the end, he decided the film wasn't something he wanted to make, so Universal got Boyle instead. Now the movie is set to hit theatres on October 9 and a teaser trailer has already been released, with its lead Michael Fassbender looking very Jobs-ian. Take a look:
As you saw, also joining the cast is Kate Winslet,Jeff Daniels (a Sorkin favorite), and Seth Rogen, looking very much like... Seth Rogen. The teaser doesn't reveal the fact that Rogen actually wore a fat suit to portray Apple's co-creator Steve Wozniak, AKA Woz. Woz plays a big part in the story, as you can unmistakablely hear Rogen's voice criticizing Fassbender's Jobs for not knowing anything about computers, like code. Part of Jobs's story is that he didn't really know anything, but at the same time, seemed to know everything, as evident by you reading this on your iPhone right now.
Will this be the first good Steve Jobs movie? After The Social Network, I have no doubt that Sorkin's script will be solid enough to pull it off. When it comes to the director, I really liked the pairing of Sorkin and Fincher for The Social Network, but Boyle is no slouch in the directing department either. He's got enough awards in his house that he can use them as paper weights by now if he really wanted to. So look out on October 9 for Steve Jobs in theaters near you! (Not the actual person… that would be scary.)
(Screenshot via YouTube)
- Kevin Donaldson, YH Staff