'Fast & Furious 9' Has a (Young and Familiar) New Addition!
03-30-2021 by Melanie Haid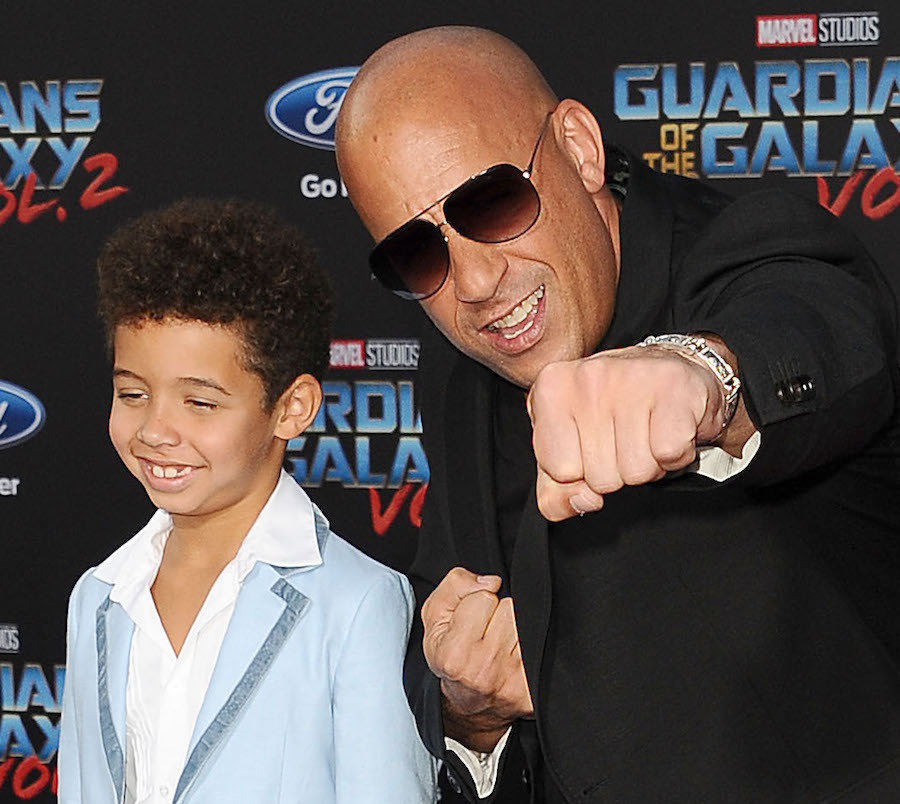 ( © Jason LaVeris/FilmMagic/Getty Images)  
The Fast and Furious film franchise, which began in 2001 with The Fast and the Furious, has been a hit in the theaters for 20 years now. These action-packed films are a staple in the modern consciousness – even if you haven't seen the movies, you'll surely know about them. The main characters are portrayed by star-studded names like Vin Diesel, the late Paul Walker, Dwayne Johnson, Gal Gadot, Sung King, John Ortiz, Michelle Rodriguez, and more – and the ninth movie will be seeing a new (mini) addition of a familiar character.

The film, set to be released in June 2021, and will center around Dominic Toretto (Vin Diesel) and his crew facing "the most skilled assassin and high-performance driver they've ever encountered," according to the Fast Saga's website – his brother, who will be played byJohn Cena.
This film will also include flashbacks to Toretto's past and childhood, and this is where it gets interesting. Diesel's own real-life son, 10-year-old Vincent Sinclair, will be playing the younger version of Dominic in this new film, following in his famous father's acting footsteps.
This is not the first time we've seen a young Diesel in the Fast and Furious series though – in Furious 7, young Toretto was played by Alex McGee. But, it's safe to say that Sinclair will have a strikingly familiar resemblance to this father.
Diesel is very close to his family – although he never knew his biological father, he has three children of his own and often shares how close he is with them on his Instagram page. It's no surprise that his children will join the star-studded path that their father has worked hard to pave for himself.
The film was originally set to release in April 2019 but was delayed due to other movies as well as the COVID-19 pandemic. But now that it's scheduled for the end of June, you can start counting down the days until you can see young Sinclair on the big screen portraying a younger version of famed character Dominic Toretto. It's sure to be only the first of many films that we'll see the young star in!