Everything You Need To Know About Nick's New Animated Series "The Patrick Star Show" & "Middlemost Post"!
07-08-2021 by Katie Marzullo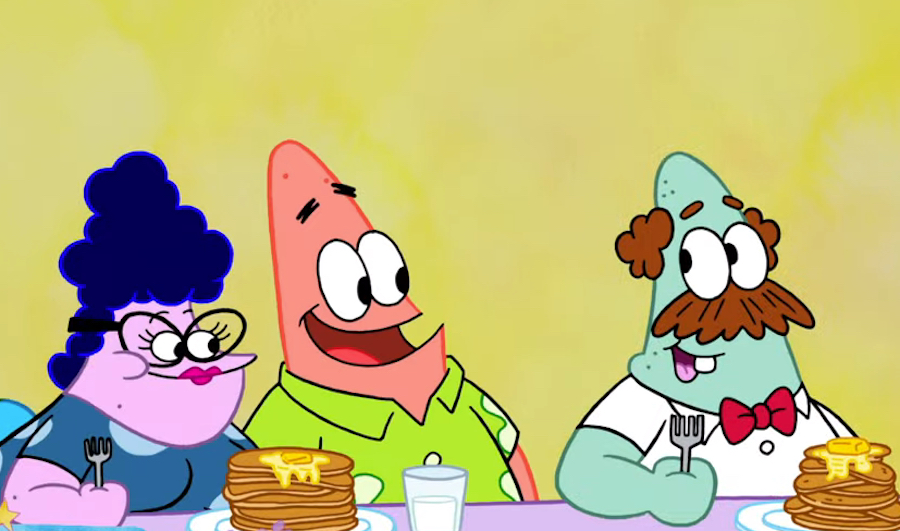 (Nickelodeon)
Big things are happening at Nickelodeon Animation Studios, both in the sky and under the sea! This Friday (July 9), the network is premiering two new animated series – one a spinoff of a hugely popular established show, and the other Nick's first NEW original series in five years, and Young Hollywood has all the scoop for you on this uber hype-worthy programs! Here's everything you need to know below!
"The Patrick Star Show"
For far too long, that yellow sponge who lives in a pineapple under the sea has hogged the spotlight, but now his BFF is getting his moment in the sun and becoming a LITERAL star!
Nickelodeon's new "SpongeBob SquarePants" spinoff, "The Patrick Star Show" is part-variety show, part-family sitcom as it focuses on a young Patrick Star living with his family. Bill Fagerbakke, the long-time voice of Patrick Star, returns to voice the titular hero. His co-stars include an array of veteran talent of both film and television, including: Tom Wilson, whom you probably know as Biff in the Back to the Future movies, stepping in to provide the voice of Patrick's (real!) dad, Cecil; Jill Talley plays Patrick's little sister Squidina; Dana Snyder is Grandpat Star; and Cree Summer, whose voice you might recognize as Squidward's mom, now plays Patrick's mom Bunny!
Young Hollywood caught up with the cast to find out which actor recorded their voice-overs in their underwear, their characters' favorite emojis, how the show will appeal to all ages, and more! Check it out below!
"Middlemost Post"
From the mind of "SpongeBob SquarePants" artist John Trabbic III comes Nickelodeon's first new animated series in five years, "Middlemost Post", which follows the adventures of Parker J. Cloud, an exuberant little cloud, and his crew who just want you to get your mail intact and on time!
Becky Robinson provides the voice of Parker, who grew up with "SpongeBob" and felt right at home at Nickelodeon, and found that she relates to her cloudy character in a very specific way! We chatted with her about how she came up with his voice, his perfect Summer day, and much more! Peep our chat below!
Fans got a sneak peek of the new shows at a special drive-in screening recently:
The two new shows premiere back-to-back on Nickelodeon starting at 7pm on Friday, July 9, so set your DVRs now and prepare to be whisked away to Bikini Bottom and Mount Middlemost for some all-new amazing adventures!