Everything You Need To Know About Amazon's "The Summer I Turned Pretty"
Written by Skylar Zachian. Published: June 16 2022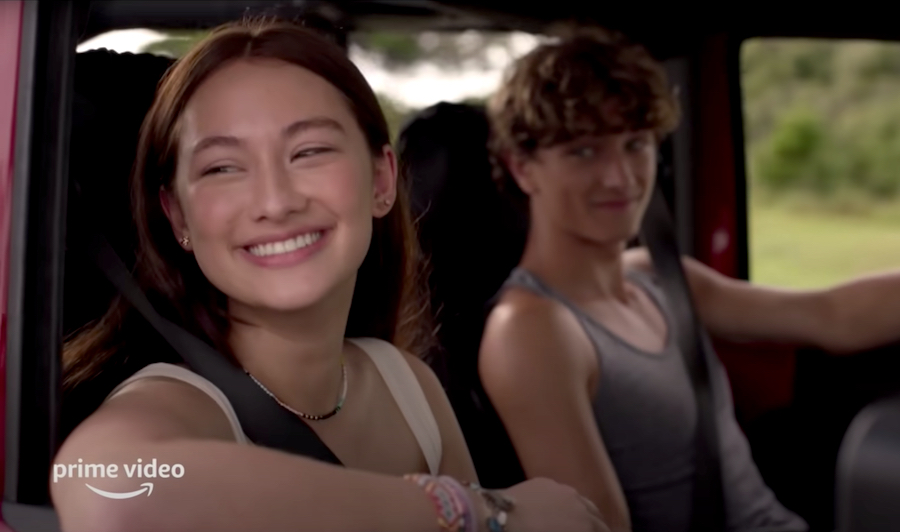 (Prime Video)
It's happening: "The Summer I Turned Pretty" comes out TOMORROW (June 17), and we couldn't be more excited!
From the bestselling author of the To All The Boys trilogy,Jenny Han, this series is guaranteed to have you squealing at your TV, in a good way. Season 1 of the TV show will be based on the first book of Han's trilogy, The Summer I Turned Pretty (2009) and it has already been renewed for a Season 2, which will follow the plot of It's Not Summer Without You (2010). And if all goes according to plan, there will be a Season 3 modeled on We'll Always Have Summer(2011). 
The song choice for the official trailer alone is enough to convince us that this show will be a masterpiece. "This Love" by Taylor Swift sets a dreamy, romantic tone for the first season:
Here is the spoil-free synopsis of what to expect:
As far back as Isabel,AKA Belly (Lola Tung), can remember, her family has spent summers at Cousins Beach with her mother's best friend, Susannah Fisher (Rachel Blanchard) and her two kids, Conrad (Christopher Briney) and Jeremiah (Gavin Casalegno). Susannah constantly assures Belly that she is "destined for one of her boys", and Belly always secretly hoped it would be the oldest, Conrad. But this summer, everything gets entirely scrambled. The Fisher boys are surprised to see Belly all grown up and as beautiful as ever. 
Which Fisher boy are you rooting for?
"The Summer I Turned Pretty"'s official TikTok account has been posting quite a few glimpses into the show, and there are some adorable Belly + Conrad moments, like this one where another swoon-worthy Taylor Swift song, "Lover", plays in the background as Conrad spots Belly for the first time this summer:
Then there's this wholesome moment between Belly, Jeremiah, and a clump of hair from the shower:
Not only are fans of the book series head over heels in love with the Fisher boys, but they are also extremely pleased with the casting. So, who are the actors comprising the perfectly cast love triangle?
19-year-old Lola Tung (Belly) is a current student at the College of Fine Arts at Carnegie Mellon. She is from New York where she attended Fiorello H. LaGuardia High School of Music & Art and Performing Arts. Believe it or not, this is her first Hollywood appearance!
22-year-old Christopher Briney (Conrad) just graduated from Pace University in 2020 with a BFA in Acting for Film, TV, Voiceover, and Commercial. He is from Connecticut, where he discovered his passion for performing arts at Waterbury Arts Magnet School. He plays James in the upcoming film Dalíland.
22-year-old Gavin Casalegno (Jeremiah) might look familiar. That's because he played Young Damon in "Vampire Diaries" and has been featured prominently in Hollister ad campaigns. He also held leading roles in films Hear Me Whisper, I Am Gabriel,Noah, Nine Seconds, and more!
Now that you know everything there is to know about the show, there's only one thing left to do. Clear your weekend… It's time to binge "The Summer I Turned Pretty"!