Everything We Know So Far About Taylor Swift's 10th Studio Album 'Midnights'!
08-31-2022 by Amelia Gorman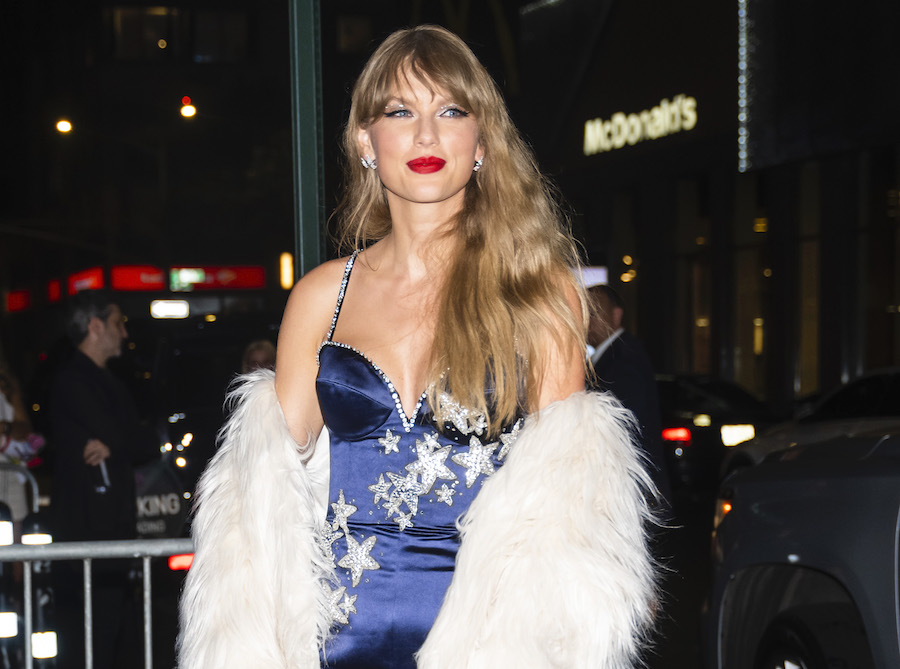 ( © Gotham/GC Images)  
This past weekend, Taylor Swift dropped some major news that Swifties have been eagerly waiting for -- the official announcement of her 10th studio album, Midnights. Swift initially announced the surprise album during her acceptance speech at the MTV VMAS for her Video of the Year win, revealing that the album will be dropping October 21. Swift told fans that more would be revealed at midnight (fitting), and, as promised, she revealed the title, possible cover, and theme later on Instagram.
Midnights is to be a concept album that will feature 13 tracks, and as Swift revealed on the Instagram announcement, will follow "the stories of 13 sleepless nights scattered throughout my life." Although we don't have a ton of information about the album yet, Swifties have already begun to theorize about what genre and overall vibe this album will consist of.
Given the concept of writing these songs during sleepless nights, and in looking at the album's announcement, Swift has clued us in as to what we can expect in terms of genre. Swift states that this album is "a journey through terrors and sweet dreams," and nights of lying awake "in love and in fear." With these hints in mind, it is likely that this album will be full of poetic lyrics and a combination of lovey and somber songs that will surely rip our hearts right out of our chests.
As for overall aesthetic and vibe of the album, fan theories are in full swing. On Taylor Swift's website, the album is available for pre-order digitally and physically on vinyl, CD, and cassette. The vinyl album features a light blue, moonstone marbled disc and the overall aesthetic of the website is reminiscent of Tumblr-era American Apparel ads, as fans have pointed out. With this in mind, along with Taylor Swift's VMAs after-party look, fans have begun to theorize that the overall vibe of the album will be an ode to an aesthetic known as "indie sleaze" or "late-'70s sleaze".
Regardless of whether these fan theories are accurate or not, we already know Taylor Swift's new album is going to be a masterpiece, because... who are we kidding? They always are!
In the meantime, fans are also eagerly awaiting an annoucement for the next (Taylor's Version) album and which one of the four remaining albums -- Taylor Swift, Speak Now, 1989, or Reputation -- it will be. She has dropped some hints on social media over the course of this year that strongly suggest that 1989 will be the next re-recording, but she has yet to make anything official.
Until then, get ready for October 21 and remember Taylor's words: "Meet me at midnight."