Disney+'s "Percy Jackson" Series Finds Its Star In 'The Adam Project' Actor!
04-12-2022 by Jessica Espinoza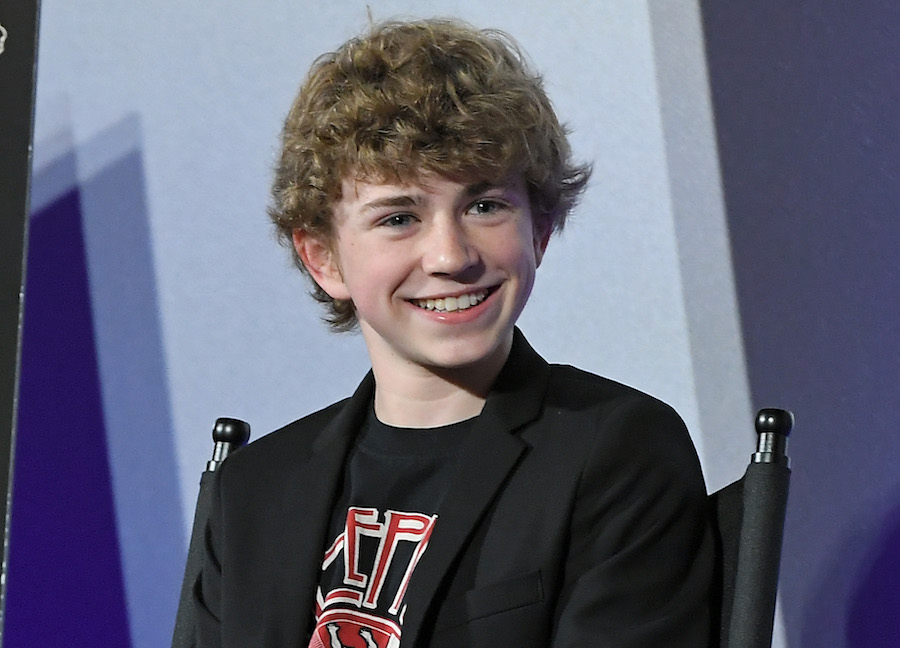 ( © Charley Gallay/Getty Images for Netflix)  
We did it, guys! If you, like me, grew up reading the Percy Jackson series by Rick Riordan, you have waited patiently for an on-screen adaptation that may it do it justice. It looks like we have our wishes granted.
Way back on January 25, Disney+ uploaded a video message to Twitter from Riordan himself:
"Disney Plus has given us the green light," the author states, "and James Bobin is onboard as our pilot director." Bobin recently directed and executive produced Disney+'s "Mysterious Benedict Society" series and the film Dora and the Lost City of Gold. In another statement made by Disney, they said that Rick Riordan himself and Jon Steinberg will author the pilot episode.
Steinberg will oversee the series with his producing partner Dan Shotz. Steinberg and Shotz serve as executive producers alongside Bobin, Riordan, Rebecca Riordan, Bert Salke, Monica Owusu-Breen, Jim Rowe, and Gotham Group's Ellen Goldsmith-Vein, Jeremy Bell, and D.J. Goldberg.
As far as we know, the upcoming series is geared toward a general audience, it will be a live-action adaptation, and it will begin with the storyline of "The Lightning Thief". Casting for the "Percy Jackson and the Olympians" series is underway.
One of the biggest things was casting the actors to be age-appropriate, and in this announcement, Riordan states that they're looking for an actor who can "play 12", which means that anyone could be Percy starting from age 11 to about 15. He also noted that he is not looking for a specific type of Percy. He wants someone who can play Percy to the best of their abilities and then goes on to state Disney's company policy about committing to a diverse and inclusive cast.
Despite all those requirements, reasonably so, it seems that Riordan has finally found his Percy after a very long search -- none other than the young upcoming actor who has recently stolen your heart and ours, Walker Scobell.
Scobell, who we met in the newly premiered Netflix film The Adam Project, has landed the title role in "Percy Jackson and the Olympians". This news was released Monday morning (April 11) on Riordan's official website. 
"Walker Scobell is an incredibly talented young man who blew us away with his audition tapes for the role of Percy," Riordan wrote. "Many of you recently discovered how great Walker is when you watched his movie The Adam Project, in which Walker lit up the screen as a younger version of Ryan Reynolds's character. We were fortunate enough to audition Walker months before that movie came out, but the film only confirmed what we already knew about his talent. It was obvious to me and the rest of the team that Walker had the perfect mix of comedic timing, sweetness, rebelliousness, snark, and heroism to embody our hero, Percy Jackson."
Not only did the young actor have a stellar debut alongside Ryan Reynolds, Mark Ruffalo, and many more big names, he also had raving results; per Netflix, the film was viewed for over 92 million hours in its debut weekend in March. With that,Scobell is just starting to see a busy schedule -- he is set to appear in the Paramount film Secret Headquarters"alongside Owen Wilson, which is due out in theaters on August 5.
Keep your eyes peeled still because future casting news for the rest of the Camp Half-Blood crew doesn't seem far off. Riordan revealed that the two other lead roles of Annabeth Chase (a daughter of the Greek goddess Athena) and Grover Underwood (a satyr) are "getting very close to being finalized and announced." We can only hope that they will be just as well-fitting as young Scobell is to the role. We trust you, Rick Riordan!
While the first two books in the series were adapted into movies already back in 2010 and 2013, there was plenty of backlash because of the major changes made to the story. Since then, the half-bloods (fans of the series) have been battling for a faithful adaptation. Is this our chance to get what we so patiently have been waiting for?!