Disney's "Gravity Falls" Coming to an End... on Its Own Terms!
Written by Kevin Donaldson. Published: December 01 2015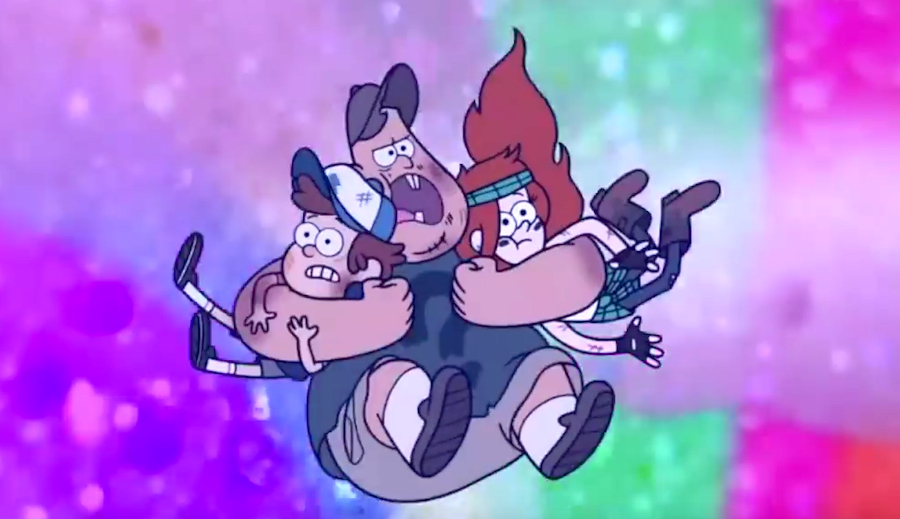 Well, this comes pretty much out of nowhere, but beloved series "Gravity Falls" is sadly coming to a close. For those unfamiliar with the show and what it's about... well, good question. Since it first aired, the show has notoriously had us scratching our heads as to what it's actually about. Since it has gathered inspiration from surreal adult shows like "Twin Peaks" and conspiracy theories in general, the show has raised questions if it's all about the Illuminati… Oh, and did I mention that this is children's cartoon show on Disney XD?
Since the series is ending, we may never get the answers we want, but when you boil down what the show is about at it's core, it's the story of 12-year-old twins Dipper and Mabel Pines going on a vacation from California to see their uncle in Gravity Falls, Oregon. It's safe to say that the show will end with Dipper and Mabel getting picked up to go home after the craziest summer of all time (or getting checked into a mental institution after communally suffering from a cacophony of sensory hallucinations). It's sad to see it go, but remember this two-season long show was about a summer vacation, and what do summer vacations do? They end and they end pretty abruptly.
When showrunner Alex Hirsch put the word out, he told fans that there were only two episodes left, thus giving almost no notice, but remember what I said before about summer vacations. Hirsch wanted to make something clear when he took to posting this personally on the internet, and that it's that "Gravity Falls" was not canceled. "This is 100% my choice, and its something I decided on a very long time ago," he wrote. "I always designed 'Gravity Falls' to be a finite series about one epic summer — a series with a beginning, middle, and end." And that's exactly what Hirsch got to do. It's pretty cool the way entertainment is working these days a lot of times. They actually give the creator creative control and make the thing they want on their own terms. What a concept. Who knew that would actually work out?
Hirsch went on to explain why he is ending "Gravity Falls" by continuing that it "was never meant to be a series that goes on and on forever. It's meant to be an exploration of the experience of summer, and in a larger sense a story about childhood itself. The fact that childhood ends is exactly what makes it so precious — and why you should cherish it while it lasts."
"Gravity Falls" will fall (get it?) with the hour-long series finale entitled "Weirdmageddon III". Right now, the airdate is still TBA, but the penultimate episode "Weirdmageddon 2: Escape from Reality" aired last week. It's safe to assume that "Gravity Falls" will end before Christmas this year!
(Screenshot via YouTube)
- Kevin Donaldson, YH Contributing Writer