Disney Remaking Mermaid Flick 'Splash' -- But It's Not What You Think!
Written by Katie Marzullo. Published: August 01 2016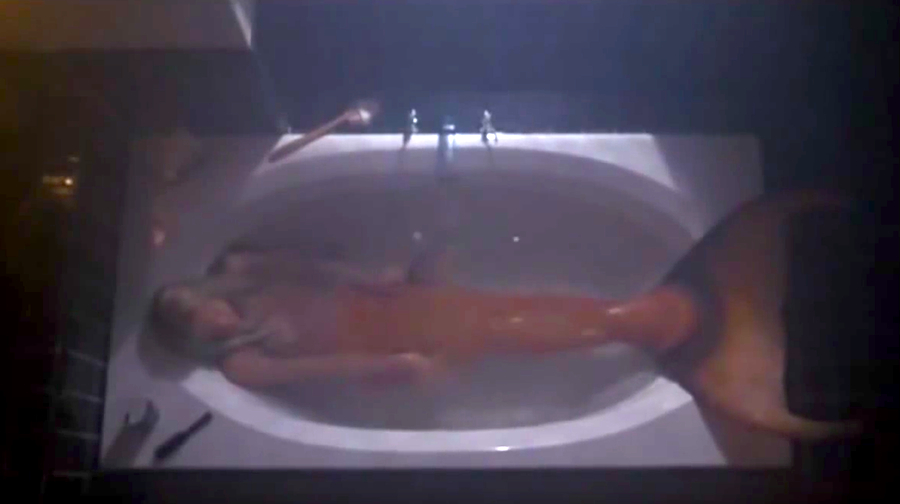 In 1984, nothing in the world meant as much to tot-sized Yours Truly as the movie Splash. The Ron Howard-directed fantasy about a man who meets and falls in love with a mermaid in the Big Apple was the first movie I was ever truly obsessed with. I knew every scene, every line, and in addition to acting out random bits of dialogue with my cousins ("We're not twins!"), I spent a great deal of time running bath water over my legs in the hopes that I too would turn into a mermaid. Splash was also my formal introduction toTom Hanks, and no matter what he's done or will do since then, he will always be Alan Bauer to me.
But, of course, it's been more than 30 years since it came out, so obviously it's way overdue for a reboot. Thus Disney has just announced their plans to revisit the film, with Ron Howard and Brian Grazer returning to the property as producers and Marja-Lewis Ryan penning the script. The film will star Channing Tatum andJillian Bell in the roles made famous by Hanks andDaryl Hannah, but here's the twist – Channing will be the mermaid!
Or… wait…CORRECTION...
Yes, following the current gender-swapping trend that seems all the rage lately, especially among movies that came out in 1984 (see:Ghostbusters), Channing will be pulling on the fish tail and breaststroking his way to Jillian's heart. No other castings have been announced at this time, so may I throw my hat in the ring for Rebel Wilson in the John Candy role (as Jillian's bachelorette sister) andIlana Glazer in the Eugene Levyrole (as the marine biologist determined to prove the existence of merpeople)?
In the meantime, here are some Fun Facts about Splash:
- Thanks to the movie's success, the name "Madison" became one of the most popular names for girls in ensuing years (it's the name the mermaid chooses for herself while she and Hanks are strolling along Madison Avenue).
- Touchstone Pictures was created by Disney specifically to release this movie (the first under the name) and other more adult-oriented fare. Indeed, Splash is the first Disney movie ever to feature nudity (no, Fantasia doesn't count!).
- Madison's mermaid tail was designed to resemble koi. Can't wait to see Channing's tail!
(Screenshot via YouTube)
- Katie Marzullo, YH Staff Editor