Disney Announces Start of Production & New Cast For 'Star Wars: Episode VIII': May The Speculation Be With You!
Written by Katie Marzullo. Published: February 15 2016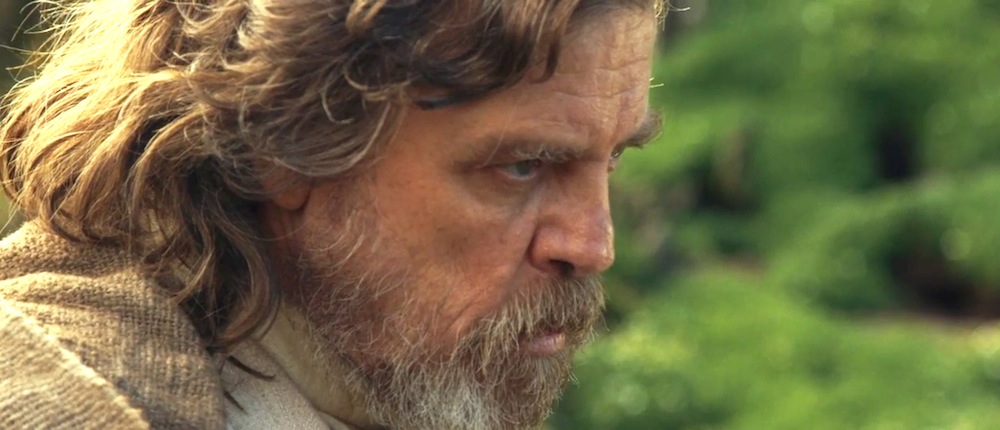 December 2017 feels like it's a million parsecs away, but Disney seems intent upon keeping us well informed and up-to-date during the long and arduous trudge toward Star Wars: Episode VIII, and we are all terribly grateful.
To that end, the studio just this morning made the official announcement that filming is now underway on the 2nd installment of the 3rd trilogy of the Star Wars saga, written and directed this time around by Looper mastermind Rian Johnson. So clearly, already off to a great start. Fans of The Force Awakens will be delighted to hear that our faves from that film are returning, including Daisy Ridley (Rey),Adam Driver (Kylo Ren), John Boyega (Finn), Oscar Isaac (Poe Dameron),Lupita Nyong'o (Maz Kanata), Domhnall Gleeson (General Hux), Gwendoline Christie (Captain Phasma), Andy Serkis(Supreme Leader Snoke), and, of course, Mark Hamill (Luke Skywalker), Carrie Fisher(General Leia Organa), and Anthony Daniels(C-3PO). Noticeably absent from that list is Harrison Ford, and anyone who has seen TFA knows why… Still, that won't stop fans from speculating as to his actual fate in the coming film. (But seriously, you guys – SPOILER ALERT – he took a gut-shot from a lightsaber at point-blank range and fell off an impossibly high bridge. Carbonite is one thing, but being stabbed and falling down an abyss is quite another. Little room for debate here.)
Disney also announced a couple new additions to the cast for Episode VIII, namely Benicio Del Toro andLaura Dern. This is endlessly intriguing to me, because both of these people are ACT-ORS and not frequently associated with goofy sci-fi romps like Star Wars. But, you know, neither was Adam Driver, and anyone who saw TFA knows that this new trilogy seems to be going in a much more nuanced direction, and these additions to the cast seem to confirm that.
As to whom they could possibly be playing? No hints yet for Laura Dern, but my initial gut reaction is that she might be Rey's mother, appearing to her in a Force vision or two as the young pupil embarks on her Jedi training with Luke. In Benicio Del Toro's case, the info we have is a bit… mixed. It has been reported that his character is going to be The Villain of Episode VIII, though Benicio himself has stated that he does not consider his character a villain. Hm! Once again, we could be dealing with some "gray" characters here. My personal theory is that Benicio will be another apprentice of Snoke's who is charged with giving Kylo Ren his remedial training (all indications point to Episode VIIIfocusing on both Rey and Kylo's parallel training journeys). He will basically, at some point, turn out to be an antagonist for both Rey and Kylo (which might be why Benicio doesn't consider him a villain, if he is opposed to Kylo), and I think the twosome will team up to defeat him, though for very different reasons.
Director Rian Johnson has gone on record to state that Episode VIII will be "weird", and you know what, I am all for it. The script went through some last-minute re-writes, which necessitated the release date being pushed from May to December of next year, and while everyone is frantically trying to decipher what they could possibly be rewriting, I figure they are probably just adding more screentime for Poe Dameron (who was originally supposed to die inTFA) and perhaps even including more interaction between him and Finn (Stormpilot 4 Eva!). I don't think any of the main plot points or arcs which J.J. Abrams and Co. laid the groundwork for are going to be changed, but hey, this is Hollywood, and TFA was the highest-grossing film of all time. That could either work to their advantage in giving them the freedom to be a little more experimental and nuanced because they needn't worry about filling theatre seats when the new movie drops, but at the same time, with that many eyeballs on the screen, they need to make sure the product they put out there is palatable… to, like, most palates. That's a fine line to walk, and so far, I think they have done so very well, so here's hoping for more of the same when Episode VIII lands in theatre next December!
OH! And I almost forgot – Disney also released this short teaser/announcement video. Get hype!
(Screenshot via YouTube)
- Katie Marzullo, YH Staff Editor
[email protected]