Comic-Con '12 Wrap-Up: Day One!
Written by Katie Marzullo. Published: July 13 2012
So, I had this really weird dream where I was running around teasing people in superhero costumes with DJ Paul Oakenfold…
Oh no, wait, that really happened!
And there's only one place something that bizarre could happen – COMIC-CON! The infamous comic book convention has once again taken over Downtown San Diego, and, naturally, YH is here to capture all the action for you! Yesterday was Day 1 of the event, and things got off to quite a jolly start when we handed our mic to the World's Greatest DJ, Paul Oakenfold, and set him loose on the convention floor! Like a kid in a candy store, Paul scurried about, talking to anybody and everybody… costumed or not! Check out some pics below of some of the folks we got Paul on tape chatting with: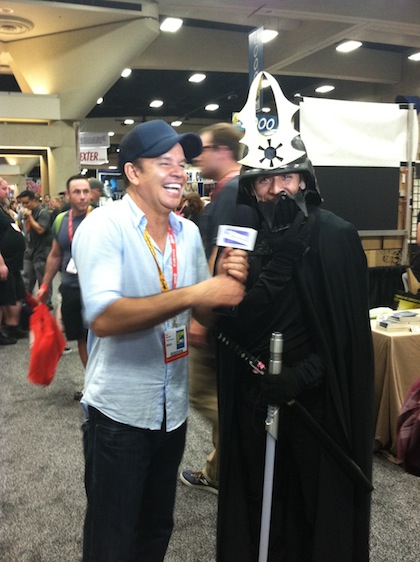 As you can see, it's pretty bananas here, and it's bound to only get crazier!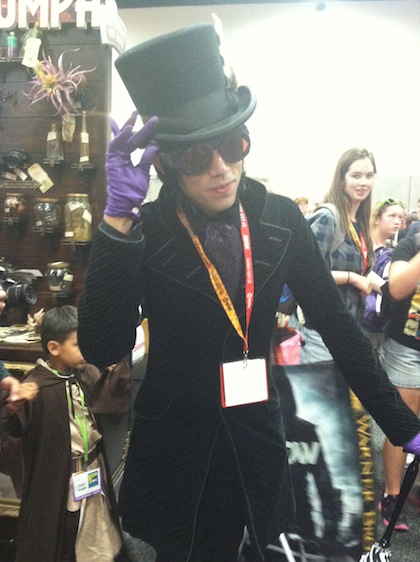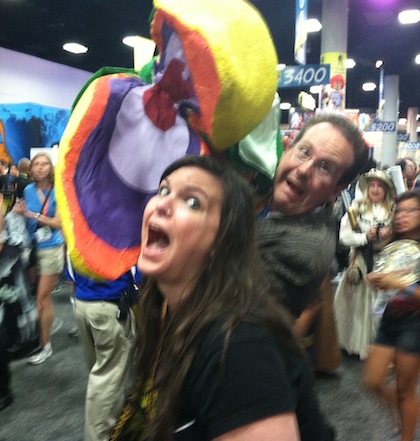 Elsewhere, our own Nikki Novak had the immense pleasure of chatting with Marvel legend Stan Lee! Pretty much the biggest and bestest "get" you can achieve at an event like Comic-Con... he's the reason an event like this even exists!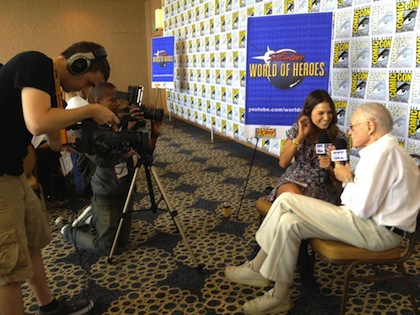 And later in the day… Twilight. You're welcome.
If this is the kind of stuff we're experiencing only on the first day, I can't wait to see what the next 3 days bring! Stay tuned and watch this space for more updates!!!
- Katie Marzullo, YH Staff Editor